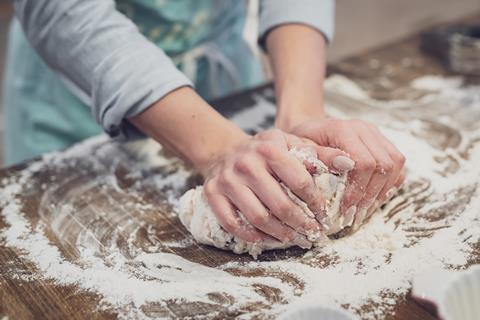 The National Association of British and Irish Millers (NABIM) is to launch an online map directing home bakers to outlets where they can purchase commercial-sized bags of flour to help combat supermarket shortages.
The trade association had been working with retailers to create a nationwide "retail flour network" of sellers who could provide shoppers with bags over 3kg, which were normally supplied to caterers, it said.
As a result, an online map has been created, enabling shoppers to search for local bakeries, wholesalers and supermarkets where larger bags of flour are available to buy.
It comes as locked-down Brits have turned to home baking en masse, leaving supermarket shelves bare over recent weeks.
However, NABIM said supplies of commercial flour had been "unaffected".
Its director general Alex Waugh said the problem with home baking flour was that "ordinarily, the market share is tiny – just 4%".
"There is no problem in milling enough flour, but the sudden spike in demand has led to issues in physically being able to pack enough small, household bags for distribution to supermarkets and grocery stores," he added.
"The message to consumers is that flour is in plentiful supply, and there is now a convenient way of finding places that sell larger bags".
The map is available to view here.