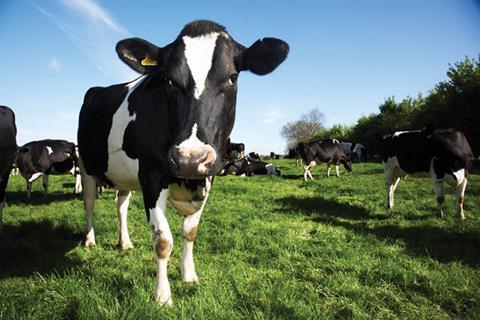 A Devon-based raw milk producer who was forced by the FSA to suspend sales of its products after local authority tests found traces of salmonella has accused the agency of "harrassment".

The FSA today (20 October) said it had advised Barton Farm Dairy to stop selling raw drinking milk and recall a batch of Kentisbury Down soft cheese made from the milk because testing by North Devon District Council had detected levels of salmonella that breached food safety regulations.

Barton Farm Dairy stopped selling the products, but contested the FSA's version of events and accused the agency of "more harassment" over its raw milk production.

In a statement published on its website, the company said: "All our own test results are clear. Online orders will be fulfilled once the licence has been renewed or a refund will be issued.

"We would like to thank everyone for their patience while we undergo yet another investigation. Someone definitely doesn't want us to sell our raw milk."

Responding to the Barton Farm Dairy statement, an FSA spokesman said there were "strict regulations in place controlling the sale of raw drinking milk because bacteria can be present that would otherwise be killed by heat treatment if the milk was pasteurised".

He added that FSA dairy hygiene and local authority inspectors were working with Barton Farm Dairy to identify and resolve the cause of the problems and to ensure the company was "meeting its food safety obligations and [ensuring] the food they sell is safe".

The spokesman rejected Barton Farm Dairy's claim of harrassment as a "completely unfounded" allegation. "The FSA has a duty to protect consumers from potentially harmful food products," he said.

The FSA board voted against widening sales of raw drinking milk for the foreseeable future in July, with FSA director of policy Steve Wearne stating he would want to see "increased levels of compliance" from the sector before controls were relaxed.