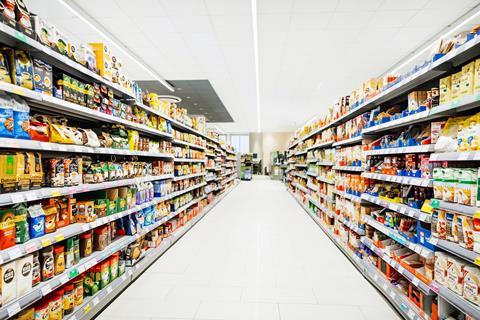 The numbers don't lie. This year, with inflation rampant and retailer profits at almost record levels, the level of GSCOP compliance went backwards for the first time on record. Nine retailers saw their overall compliance fall.
This is a direct reflection of how some retailers have been approaching one of the most difficult periods in the industry's history. The tactics and approaches some retailers have taken have been so far away from code compliance it is scary – almost as if the dark days of a pre-GSCOP world have returned.
We have seen some retailers take an approach that is antagonistic at best, and bullying at worst. Threats of self-delist, being taken to court or being 'locked out' of business discussions have become commonplace. The retailers propping up the bottom of the code compliance league table have mustered their worst scores since 2015. Lidl has never had a score this low before. It is worth noting that of all the designated retailers, only one has never had a score go backwards year on year, and that is Aldi. It has finished top of the table every year except 2021, and deservedly so.
GSCOP became law in 2010. I still remember the first training I attended – we were told 'GSCOP does not stop you negotiating hard, but you will have to approach things differently'. Things were supposed to change, but they didn't, so the retailers continued with their behaviour. It was only after the Tesco Investigation in 2015 that GSCOP started to be taken more seriously – five years after it became law.
Things are now starting to slip again. Inflation is increasing every month, and yet we are seeing retailers all dropping prices faster than you can blink. The dichotomy we see between supplier cost increases and retailer price drops is not sustainable. We are facing a cost of living crisis that we have not seen in our lifetimes, so now is the time for collaboration, not aggression.
GCA Mark White believes poor communication is at the heart of the poor results this year. He also believes commercial strategy plays a major role, given the conflict between growing market share, growing margin and looking at stakeholders. But as he points out, "it is wholly possible to grow market share and profit in a way that is code compliant". It simply requires long-term collaboration.
At the core of the issue is how retailers work with suppliers. They work off horizons that don't encourage investment and collaboration. As a retailer's year end approaches, their horizons shrink even further and the focus on delivering the year's profit number becomes overwhelming, completely consuming all conversations. How are suppliers supposed to invest in their supply chain when they are being drained of their cash, or prevented from passing on the very real inflation they're seeing?
Many of these retailers spend their time looking at what their competitors are doing and not focusing on their own points of difference. The GCA's survey this year has shown retailers with a laser-focused approach will win. They will have a clear message for customers and suppliers, a message that really matters. Their message will be: we can be trusted to do the right thing.