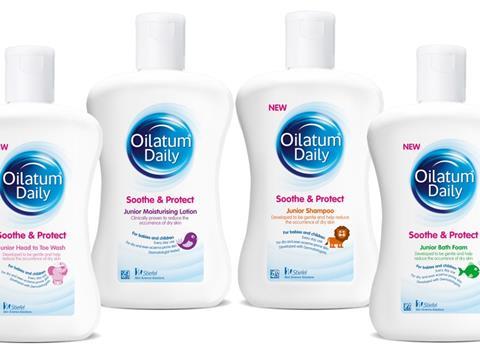 GSK has added three products to its Oilatum Daily Junior range.
Rolling out from the end of this week, the trio comprises a shampoo and 'head to toe' wash (rsp: £4.99) alongside a bath foam (rsp: £5.49/300ml).
Like the existing Daily Junior lotion, launched in April, the products contain a mix of mineral oils and nourishing moisturisers to support the natural moisture barrier in children's skin.
The range extension would appeal to the 44% of parents claiming their child suffered from "very dry skin conditions", said senior brand manager Caroline Fredj.
"The launch will help drive further growth by meeting consumer demand for a range of products specifically created for babies and young children with dry skin," she added.
The new products will benefit from a £1m campaign for the entire range, including TV, sponsorship press, digital and sampling activity, which was launched in March to support the Junior Lotion roll out.