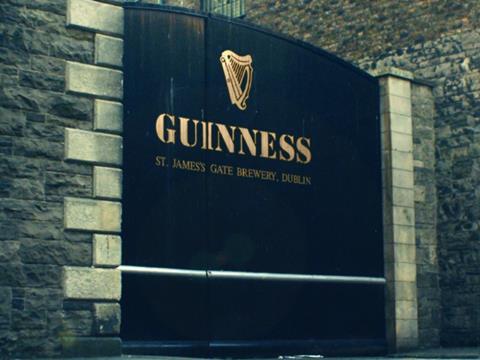 Diageo is on the campaign trail with a TV push for Guinness that takes viewers inside the gates of its 255-year-old Dublin-based brewery.
Showing across Ireland and the UK now, the Gates commercial - filmed around St James's Gate brewery - features real-life brewers at work alongside a farmer whose family has been supplying Guinness with Irish barley for three generations.
"We felt it was time to open the gates and let the world see the people who make our beer special," said Stephen O'Kelly, marketing director for Guinness Western Europe.
The ad is the latest in the brand's In Pursuit of More series of mini-documentaries showing the beer and the people behind it.
"St James's Gate is a community of people driven by a passion for brewing and advancing the high bar set by previous brewers over two centuries ago," said O'Kelly.
Diageo is supporting the ad, which is running across the UK until the end of October and until the end of November in Ireland, with outdoor and social media activity.