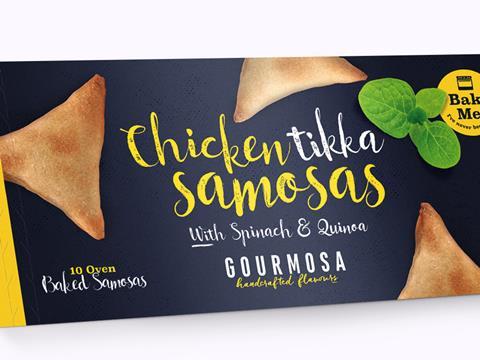 A new food-to-go brand based on traditional snacks from the Indian subcontinent has been launched to bring a 'modern twist' to the category.

Gourmosa comprises four lines - samosas, samosa pots, samosa pies and chaat (rsp: £2.50-£3.75). Made to traditional recipes, the products feature authentic flavours but had been revamped with "new techniques and superfoods" including quinoa, kale and chia seeds to provide "the right balance" of protein, healthy fats and carbohydrates, said founder Azam Jaafri.

"We've adapted traditional methods to make our products healthier, with our baked samosas containing 50% less fat than fried ones," said Jaafri, adding that the samosa pots and pies were the first of their kind.

The privately financed business, set up a year ago, was hoping to secure listings with the major retailers early next year, added Jaafri. "We have spoken with them and their reaction has been amazing."

The Gourmosa samosa lines each comprise three variants - Chicken Tikka, Spicy Beef and Masala Paneer - while the chaats are available in Spicy Fruit, Three Bean and Chana flavours.