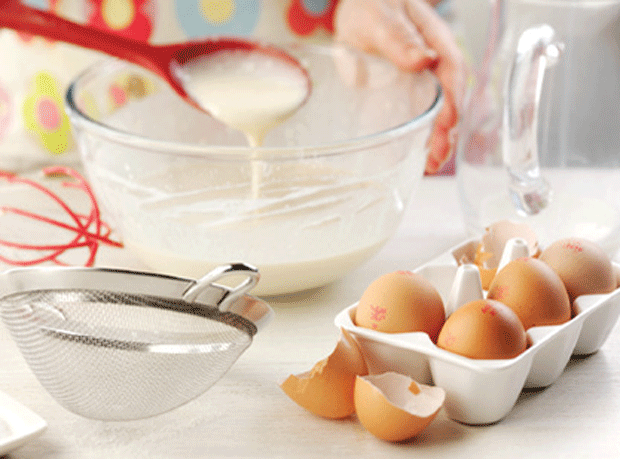 As the Great British Bake Off returns to the nation's TV screens, the craze for baking at home may be past its peak, according to new data from Mintel.
The retail analysts said 85% of Britons had baked at home in 2013, but found this had fallen to 77% in the current year. The decline in enthusiasm was reflected not only in the figures for those baking from scratch – down from 80% to 73% - but also in a fall from 72% to 67% in those using part-prepared ingredients.
This reduced activity was expected to arrest an upward trend in sales of home baking ingredients. Between 2009 and 2013, sales rose from £1.41bn to £1.79bn but Mintel is predicting a decline to £1.76bn in the current year. Running against the trend, however, retail sales of cake coverings, decorations, culinary aids and cooking chocolate are predicted to total £176m, a rise of 80% compared with 2009.
Mintel believes enthusiasm for baking at home was in part a product of the economic downturn – and claimed the recovery is bringing a shift in focus. "Consumers' tendency to spend more time in the home to save money during and after the recession provided an ideal climate for home baking to thrive in," said Mintel senior food analyst Emma Clifford. "With the economy rebounding, consumer confidence improving and people more willing to go out and have fun, home baking faces intensifying competition for people's free time."
Health concerns may also be having an impact, and in particular the debate about the relationship between obesity and sugar. Mintel found that 35% of those who had baked in the past year were consciously placing a limit on making sweet food.
Retailers should be acting to address rising health worries, said Clifford. "Home baking brands can do more to ensure they appeal to health-conscious consumers, emphasising there are many ways to experiment with healthier baking," she said.
With retail sales in decline – at least temporarily - the market is becoming increasingly competitive. The major supermarkets have been honing their sales strategies, pushing pricier, premium brands at one end of the spectrum while also extending own-brand offerings. Meanwhile, budget players are extending their own range of baking products.