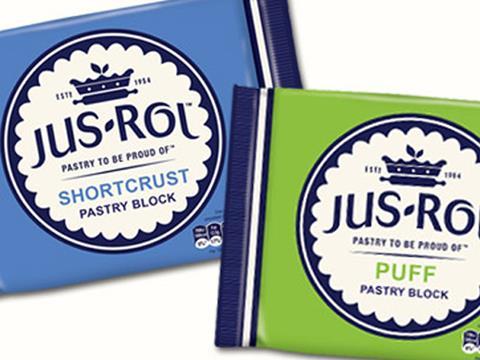 Pastry brand Jus-Rol has been given an overhaul to give it an edge over own-label products.

Rolling out over the next few weeks, the new packs feature a "more visible and clearer" design. Brand character Jane, introduced in 2009, has been ditched.

The makeover would help Jus-Rol stand out in chillers and to compete with "strong own-label competition," said branding agency The Collaborators, which ­created the new look.