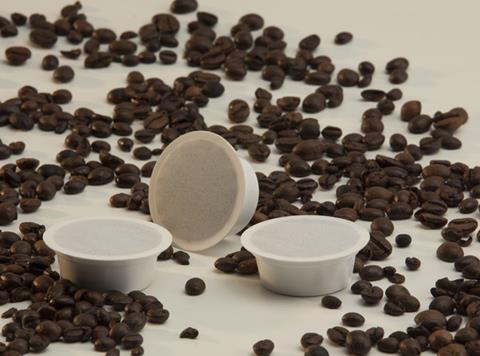 Lavazza is set to bring biodegradable and compostable coffee machine pods to market by the end of this year.
The coffee supplier has worked with bio-materials developer Novamont to develop coffee capsules that are compatible with its Lavazza Minù espresso machine and are made of Mater-Bi 3G, a material made with a thistle-based bio-polymer and renewable resources.
While most coffee pods end up in landfill, Lavazza said its new pod could be disposed of along with other organic waste and processed industrially to become compost.
"This is a historic moment for Lavazza as this is a completely new product," said group vice-chairman Marco Lavazza. "We've made a scientific and technological breakthrough, with the first Lavazza patented, compostable capsule."
Lavazza has also announced it is launching a project to use coffee grounds to make products such as ink and substrata for growing mushrooms.