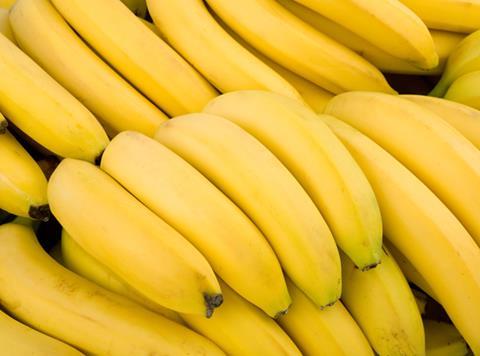 Lidl has defended its banana sourcing policy after coming under attack from campaigners for failing to guarantee a basic cost of production in its supply chain.

The retailer has just completed a switch to sustainably sourced (mainly Rainforest Alliance-accredited) bananas in Germany and plans to complete a similar switch in the UK by the end of the year. But it has been urged to "play fair" by NGO Banana Link, which claimed Lidl was misleading customers over its sustainability credentials as the RFA did not guarantee fair prices, living wages, safe workplaces or union rights.

As a result, Lidl's claims to sustainability were hollow, said Banana Link national co-ordinator Jacqui Mackay, who added the RFA "fails to deliver for workers".

Banana Link wants to see Lidl use at least the Fairtrade minimum price as a minimum standard for all of its banana sourcing, and "if Lidl wants to improve sustainability it also needs to make a commitment to living wages in its supply chain as Tesco has", Mackay added.

In response, a Lidl spokesman said the discounter took the issue of working conditions "very seriously" and had been "actively working with its suppliers for years to continuously improve processes".
A Rainforest Alliance spokeswoman declined to comment on Banana Link's specific claims.

It follows an investigation last month by Oxfam Germany that claimed RFA-accredited fruit farms in Costa Rica and Ecuador were allegedly subjecting workers to underpayment, dangerous pesticide exposure and inhumane living conditions.

The RFA said investigations into the allegations were "ongoing", but it had so far "not found evidence to corroborate the allegations" made by Oxfam.