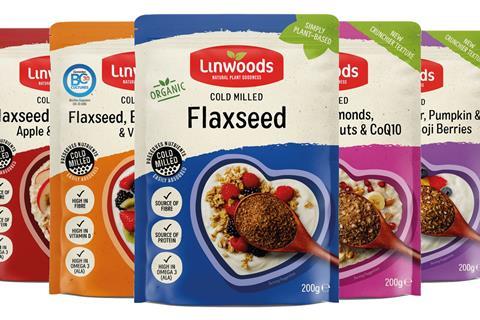 Linwoods Health Foods is putting its health credentials at the forefront with a major rebrand.
The new "cleaner" pack design, which plays up the range's fibre, protein and omega-3 content, is the first new look for Linwoods in seven years.
Linwoods Health Foods owner John Woods said the rebrand was "born out of research into further understanding our customers, their lifestyles and diets".
He added while it was important to modernise the packs, the brand was focused on continuing to offer "an extensive product range that is nutrient-rich with health properties that can help boost the daily diet".
Linwoods Health Foods supplies a range of seeds, nuts and berries, all of which are cold milled to "protect the health properties and enable the body to better absorb the nutrients in them", it claims.
It said its products could be used in a variety of recipes, including overnight oats, soups and salads.