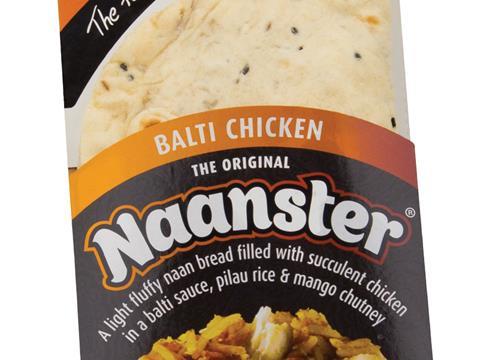 Naansters supplier Food Attraction is opening a second factory to meet rising demand for its products.

Opening in March, the new factory will be close to its current site in Leicester - which is running close to capacity - and will increase production from 120,000 units a week to 500,000. The business will double its staff numbers to 50. News of the expansion comes 18 months after Naansters producer Global Fine Foods went into administration and was acquired by its original founders, the Karia family, which had originally founded Global Fine Foods. Food Attraction was set up in July 2013.

"If I look at where we were back then, and where we are now, I wouldn't believe this was possible," managing director Jake Karia told The Grocer this week. The business last year expanded its retail range with new brand Stowies, under which it produces Calzones filled microwaveable pizza bases. Food Attraction has also secured its first export deal and is launching its products in Belgium. Karia said it was likely its retail ranges - stocked by retailers including Morrisons, Tesco and Spar - would eventually grow ahead of its foodservice operation, which includes ready meals and snacks.