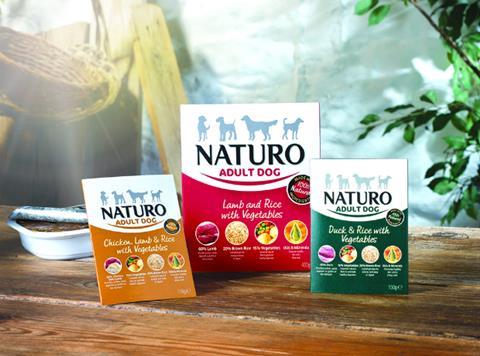 Natural petfood company Naturo has invested £3m in its facilities to double production in a bid to cater for increased demand.
The investment in the company's plastic tray facility in Northern Ireland includes an extension of the factory building, a new meat handling system, installation of a second high-speed filling line, a robotic loading/unloading system and a robot palletiser.
Upgrading its facilities enabled the company, which supplies Tesco and Sainsbury's with its dogfood, to help retailers meet an "increasing demand" for more natural food choices for pets, said brand manager Claire McCann.
"This is a significant investment for our business and one we feel has strengthened our position in the market at a time when more and more pet owners are looking for natural offerings."
The new fully automated process had increased the speed and efficiency of the overall production process, boosted production capacity and made the company more competitive in the process, McCann added.