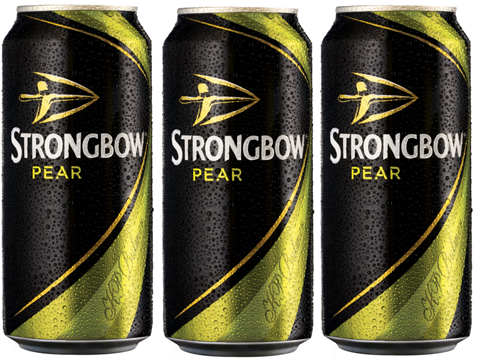 Accelerating decline in sales of pear cider has knocked more than a quarter off the value of the market in the year to September, according to a new report.
Value sales of pear cider were down 2.6% year-on-year to £81.5m in January 2014, down 8.7% YOY in March, and 17.4% in June. And Nielsen data presented in the 2014 Kopparberg cider category report shows sales down 28.7% year on year to £61.9m [52 w/e 13 September 2014]. Pear's share of the cider market has fallen from 9.3% to 6.4% over the period.
All five leading brands of pear cider – Kopparberg, Strongbow, Magners, Bulmers and Stella Cidre – saw a double-digit percentage fall. Hardest hit was Strongbow Pear, down 42.7%.
"We have to be realistic about pear – when it launched in 2006 it was the only flavour other than apple – now it has been joined by a wealth of fruit options," said Kopparberg customer marketing manager Ben Turner. "It is finding its true level as a variant among a range of flavoured ciders. As the growth of fruit ciders has increased dramatically over the past few years, pear has become one of the range rather than a stand-alone sub-category."
Apple cider has fallen 1.3% to £652.3m in the year to September, while fruit cider has risen 35% to £63.7m. The growth in fruit has slowed over the year, however, as the market was up more than 60% year-on-year over the three previous quarters. The hero of the fruit cider segment was Strongbow Dark Fruit, which more than tripled its sales to £42.54m.
A leading supermarket buyer added: "Pear ciders from the more mainstream brands – such as Bulmers, Strongbow and Stella – are a stepping stone to fruit ciders and are hence on the wane."
Mintel senior analyst Chris Wisson said consumers were not necessarily turning their back on pear as a flavour, but that it had been overshadowed by other flavours.
"Advertising for pear ciders has fallen hugely over the past two years," he added. "In 2012, Bulmers, Strongbow, Kopparberg, Magners and Brothers spent £4.6m on pear cider advertising. In the first 10 months of 2014, that figure was down to £42,000 as these brands realigned their budgets to support new brands such as Strongbow Dark Fruit."
Wisson said pear was also being squeezed on shelf space. "Retailers are simply responding to the high demand in fruit-flavoured ciders and boosting their fruit ranges accordingly."
Pear was also suffering from an image problem, he added: "We are seeing cider drinkers increasingly splitting into two camps: apple lovers and fruit lovers. Pear falls into the fruit side of the bargain and is simply being overshadowed by the variety of new flavours and types coming into market."
The National Association of Cider Makers said both pear cider and flavoured ciders had been successful in recruiting new consumers into the category. "Many of those consumers will extend their repertoire of ciders given the breadth of styles available," added a spokesman. "The cider sector has consistently demonstrated innovation and, as can be the case, the very large rates of growth achieved when something new emerges can then slow as that segment of the category matures."