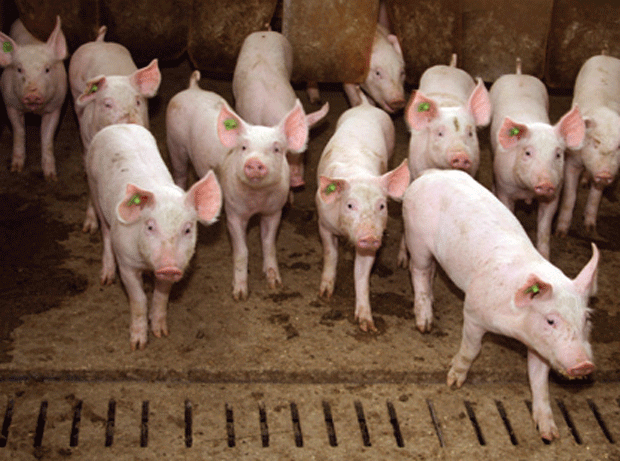 Pig producers could help reduce the use of antibiotics on farms if they were given greater flexibility to expand and renew farm infrastructure, according to the National Pig Association.

With the recently published O'Neill report into antimicrobial resistance warning antibiotics deemed critical for human health should be banned immediately from animal agriculture, the NPA said "clunky" local authority planning regulations were hampering the pig sector's efforts to tackle the issue.

"Keeping livestock in new buildings dramatically reduces the need for veterinary interventions, yet pig farmers in particular are finding it increasingly difficult to get planning permission to replace worn out buildings," said the NPA in a statement.

With many planning applications for new farm buildings rejected by local authorities, amid pressure from animal welfare campaigners, an opportunity was being missed to tackle resistance, it warned.

"The O'Neill report stressed one of the most fundamental ways to reduce use of antibiotics was to break the chain of transmission of infections and that's exactly what new pig housing does," said George Crayford, who leads the NPA's Pig Industry Antibiotic Stewardship Programme.

"Many pig farmers are prepared to invest in new housing, if only they can get planning approval in the face of intimidatory campaigns by animal rights groups, and dithering by statutory consultees," he added.

Crayford said the NPA would urge the government to consider issuing binding guidance for planning applications, which would reject "all attempts at interference by animal rights and vegan organisations", as these groups objected to livestock farming on principle.

The industry body would also call on planners not to accept representations from third parties after a consultation period has ended, and for strict timelines to be observed by statutory consultees such as the Environment Agency to prevent unfeasible delays in the planning process.

"The pig industry is prepared to play its part, but we are going to find it difficult to significantly improve the health of the national pig herd in a reasonable timescale unless government helps us overcome these growing planning obstacles," he added.

"One of the problems facing pig farmers wanting to build new or replacement pig units is the growing disconnect between consumers and food producers," said NPA policy services office Lizzie Wilson.

"We've seen animal rights campaigners deliberately scaring local residents by telling them housing for 1,500 growing pigs will be a so-called mega-farm," she added.

The NPA's comments come just over a year after controversial plans to build a new pig farm with the capacity to hold up to 24,500 pigs of various ages in Derbyshire was abandoned by owner Midland Pig Producers, after it faced widespread opposition from local residents and celebrities including actors Roger Moore and Dominic West, and failed to achieve an environmental permit.