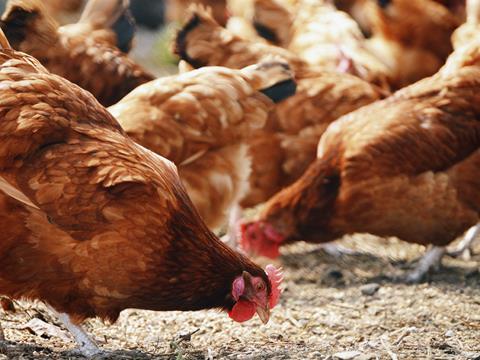 The UK's three main political parties have voiced disagreement over the future responsibilities of the Food Standards Agency.
Conservative representative George Eustice MP, Labour's Huw Irranca-Davies MP and the Liberal Democrats' George Eustice MP discussed their parties' positions on the agency at a poultry hustings event organised by the British Poultry Council (BPC) and global animal health company Elanco.
All three participants agreed the FSA should remain an 'arms'-length' body, and said they were committed to the newly created Food Crime Unit (FCU).
However, while Davies said he believed the current split of responsibilities was the right approach – and that labelling should remain within a ministerial department - Irranca-Davies said Labour was actively considering returning some of the FSA's previous responsibilities, including labelling, food governance and international trade.
Williams stressed the FCU should have "real teeth", so as to prevent a repeat of the horsemeat scandal.
All three political representatives agreed Defra's budget would have to be cut as part of austerity measures, whichever party is in power after the national election in May. However, they stressed food would remain a key priority and committed to supporting the poultry industry on issues such as avian influenza and campylobacter.
Other topics discussed at the hustings - which was moderated by The Grocer managing editor Julia Glotz - included the UK's future in Europe and its potential impact on the food industry, and the UK's trade negotiations with the US under the TTIP.