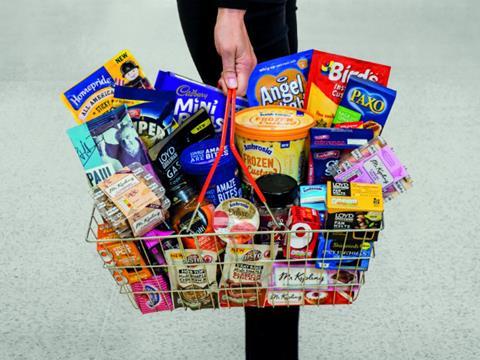 Amid all the market chaos Brexit unleashed, Premier Foods (PFD) has stealthily been gaining ground to hit its highest share price since 2014 outside its dalliance with McCormick earlier this year.

Ahead of its first-quarter update on Thursday, Premier's shares had gained 16.1% over the past month and 3.7% over the preceding week to 46.5p as the market comes round to Premier's growth story. Premier reported its fourth successive quarter of like-for-like sales growth this week, with first-quarter sales up 1.9% thanks to 0.8% in branded sales and 9.8% in own label.


The shares were up 1.1% to 47p by mid-morning, now up 19.8% so far in 2016, after what Jefferies' Martin Deboo called "a decent start to the year". However, he warned: "Growth was more own-label-weighted than we were looking for, so Premier will need planned second half innovation programmes to crest them over the tougher comps to come and shift the full-year mix back toward branded." Shore Capital's Clive Black upgraded the stock to 'buy', but cautioned: "Steady progress has and is being made with de-leveraging, but steady is the word".

Earlier in the week, investors rushed to get a taste of Conviviality (CVR) after the enlarged group said in its full-year results the integration of Matthew Clark and Bibendum was ahead of expectations.Shares shot up 10% to 196p on Monday and have since climbed another 14% to beyond pre-Brexit levels at 219p. Analysts were impressed with the confidence in the future outlook shown by management in hiking the dividend 14% to 9.5p.

WH Ireland analyst John Cummins said the share price would be fair value at 300p. "This has been a transformational year for Conviviality," he added. "Given the growth opportunities, in combination with the potential for further synergies from the acquisitions of Matthew Clark and Bibendum to come through, we view the currently ascribed multiples as significantly undervaluing the shares."

Coca-Cola HBC (CCH) reached highs not seen since December on Tuesday as shares rose 3.4% to 1,573p after JP Morgan Cazenove examined the group's potential to snap up other Coke bottler. The joint house broker set a target price of 1,800p – an 18% upside to Monday's close – and highlighted the advantages of a potential takeover of Coca-Cola Beverages Africa following the recent shake-up of Coca-Cola worldwide bottling rights.