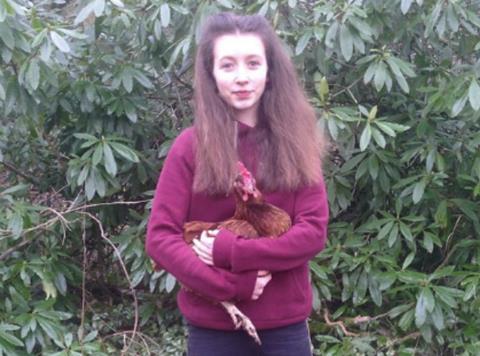 A 14-year-old Sheffield schoolgirl has taken a near 300,000-strong petition against the sale of caged and barn-kept eggs to Tesco's head of agriculture.

Lucy Gavaghan met Tesco on Friday to discuss her petition, which has attracted 278,652 signatures in support of her call for the supermarket to boycott eggs from the production systems.

Tesco's head of agriculture Barney Kay and corporate affairs manager Fflur Shepard were both present at the meeting, during which they defended the supermarket's sourcing policy. Tesco maintained that animal welfare, not method, was the primary consideration in egg production.

Gavaghan reported that price was also a factor in the decision. "Tesco maintains the same point of view that it wants to offer affordable products to all customers, and that eggs from caged hens are an affordable option to many people," she said in a blog post following the meeting.

"However, I believe that a compromise between animal welfare and customer affordability needs to be reached," said Gavaghan, who pledged to continue her petition.

Tesco told The Grocer that Gavaghan had raised some "important issues" but stressed all of its food was produced in line with "high animal welfare and food quality standards".

It added that the UK's high consumption of eggs - one billion a month - required "large commercial farms".
"Eggs from caged hens are clearly labelled as such, so that shoppers can make an informed decision about what to buy," a Tesco spokesman said.

But Mimi Bekhechi, director of PETA UK, said there was "no justification" for selling caged eggs. "Refusing to buy and sell eggs from caged hens is the bare minimum that any decent retailer should do, and those who don't clearly care more about profit margins than animal welfare," she argued.

Caged eggs have been a long-running issue for animal rights groups, which have continually put pressure on supermarkets to ban them from the aisles. In 2008, Sainsbury's won an accolade from charity Compassion in World Farming for being the first retailer to commit to the withdrawal of whole eggs from battery cages - a goal it achieved in 2009. In 2012, it stopped using eggs from caged hens in all of its own-brand foods.

The Co-operative, Waitrose and Marks & Spencer all refuse to sell caged eggs in their stores.