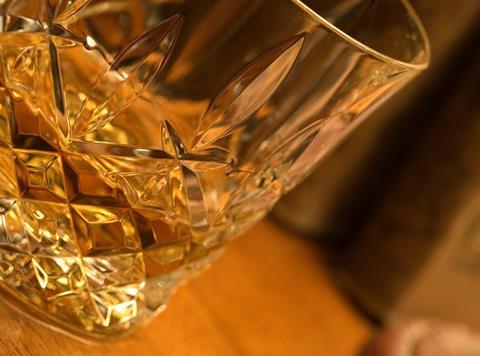 Scotch whisky has now suffered £500m of lost exports since the US imposed punitive tariffs over an airline subsidy dispute, industry figures have claimed.
The Scotch Whisky Association (SWA) said shipments of single malt to the US had fallen by more than a third since the Trump administration imposed a 25% tariff in October 2019.
The tariffs were initially introduced in retaliation for illegal EU state support given to Airbus.
Karen Betts, SWA CEO, told The Grocer in October that if the tariffs weren't resolved by the US election, "they are going to be in place for many months to come".
This week, Betts described the situation as "unsustainable" with scotch whisky exports to the US down by 35%.
Trade secretary Liz Truss announced last summer she was making a renewed effort to address the tariffs on whisky. However, efforts have so far proven fruitless.
Betts said it was "very hard for scotch whisky producers to understand why the UK government is so unwilling to address the UK violations of WTO rules on aerospace subsidies at the root of the tariffs".
She added: "Distillers are suffering terrible losses and still the government, after 16 years of unsuccessful litigation, is unprepared to take the necessary steps to ensure subsidies comply with the UK's international obligations."
The SWA wants more financial support for the industry given the losses it is also shouldering as a result of Brexit and the pandemic. "As part of this, the Chancellor must deliver a package of support for the industry, including a cut to spirits duty in next month's budget," said Betts.
A government spokeswoman said: "The secretary of state for international trade has led intensive talks with the US to get these unfair tariffs on UK exports removed.
"We will continue to push hard for a resolution that works for the whole of the UK – including our brilliant scotch whisky producers. "We have a clear strategy in place to de-escalate the dispute and we will work with the new US administration at the earliest opportunity to find a solution."