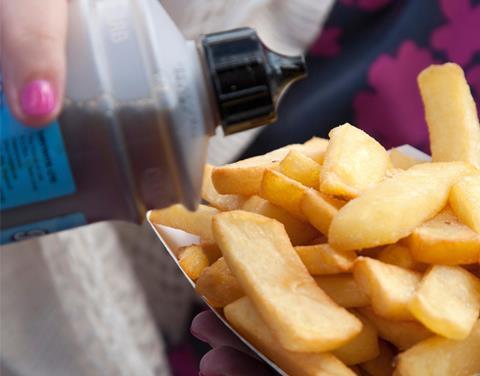 A Spanish vinegar supplier is shaking up the UK market after winning a string of own-label contracts.

Navarra-based Ecovinal has this year expanded into the malt vinegar market - a product it described as popular only in the UK - and will be supplying malt vinegar to retail and wholesale customers from this September.

Buckinghamshire-based Mikado Foods, which markets and distributes Ecovinal products in the UK, said currency movement and the use of a PET bottle rather than the glass bottles traditionally used for malt vinegar had made the move possible.
"Ecovinal developed a 568ml multilayer PET bottle to match the most popular unit size in the UK, enabling it to reduce manufacturing and logistical costs per unit," added Mikado MD Olga German.

"The strength of sterling against the euro has helped make manufacturing in Spain from Spanish raw material attractive enough commercially for Ecovinal to win the business."

Ecovinal already supplies speciality vinegars, as well as cooking wines and lemon and lime juice to UK retail and wholesale foodservice businesses in a variety of packaging formats. It also sells bulk speciality vinegars to the UK manufacturing sector for use as ingredients for sauces and marinades.

Sales of malt vinegar in the UK have dropped 5.8% year on year to £17.6m [IRI 52 w/e 20 June 2015]. Own label accounts for 30.2% of the malt vinegar market and is falling in line with the overall category at 5.7%.