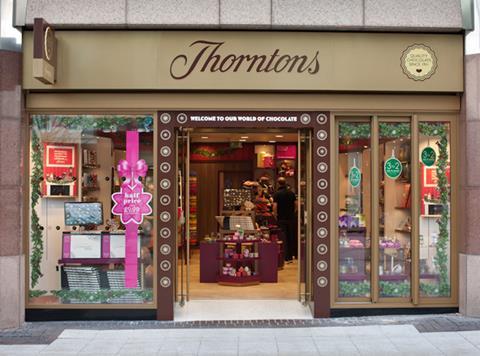 In a good week for recovery stories, Thorntons topped the bill, telling investors on Wednesday its annual profits would be "substantially ahead" of market expectations. It also reported third-quarter sales up 4%, driven by strong growth in sales through the supermarkets and good trading over Easter, Valentine's Day and Mothers' Day.

As a result, Thorntons shares rose 5.6% to 80p. A gradual improvement in trading over the past year has transformed its share price, which had dropped as low as 18.55p a year ago. "Thorntons is gaining share, trading well, and the transition to a fmcg group with a retail estate is on track," said Investec analyst Bethany Hocking.

There were also green shoots at Premier Foods. In the fifth straight quarter of growth for its 'power brands' - such as Hovis, Sharwood's and Bisto - it reported a 1% increase in total sales to £327m. The better than expected sales figures helped push shares up 3% to 73.75p on Tuesday.

"Ambrosia, Bisto and Oxo have gained share, suggesting that the first quarter has been more than a case of cold weather driving market growth," said Investec analyst Martin Deboo.

The headlines following Associated British Foods' interim results on Tuesday focused on the continued success of Primark - but its grocery business also showed signs of improved health. After profits dipped last year, grocery operating profits grew 30% in the 24 weeks to 2 March. Pre-tax profits across the group rose 25% to £452m, sending shares up 8% to £19.99.

Global giants Reckitt Benckiser and Unilever also reported this week. RB posted 6% like-for-like sales growth in the first quarter - boosted by high numbers of cold and flu cases on both sides of the Atlantic this winter. But a strong result was expected and shares dipped a fraction to £46.46.

Unilever reported like-for-like first quarter sales growth of 4.9%, which was ahead of rivals Nestlé and P&G but below market expectations. The food division was a weak spot - sales dipped 0.5%.

"It seems like we have been hearing 'we have more to do to communicate the improved taste and health benefits of our margarine to consumers' for most of the last decade," said Bernstein analyst Andrew Wood.

Unilever shares fell 2% to £27.92 in early trading on Thursday.