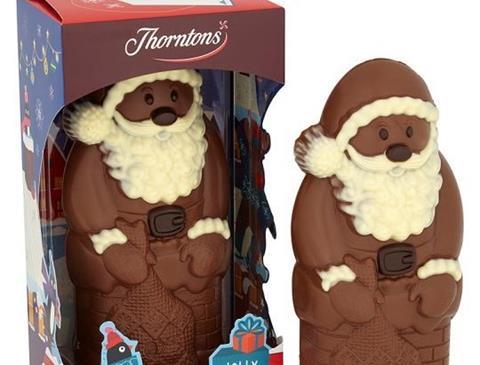 Thorntons has been forced to recall several batches of hollow chocolate Santas over fears they might contain pieces of plastic.

The supplier today issued a recall for Thorntons Hollow Milk Chocolate Jolly Santa 200g models with all date codes, warning people not to eat them, after eight customers found pieces of plastic in the product.

Thorntons insisted customer safety was of "paramount importance" and said it launched an investigation and issued the recall "as soon as the matter was brought to our attention".

"Our investigation has found that some of the plastic moulds used to make the Jolly Santa model have missing pieces of plastic ('pegs'), which have entered finished products during the production process and could pose a safety risk for consumers," a spokeswoman told The Grocer.

"We are doing everything we can to understand exactly what happened and are conducting a full and thorough investigation to determine the facts."

No other Thorntons products are thought to be affected, with four of the eight complaints from customers found to be related to a batch of the hollow Santa SKU produced within a three-hour period.

"We are seeking product numbers from customers in the remaining four cases," added the spokeswoman.

Thorntons has alerted the FSA and is working with its trade and commercial customers directly to alert them to the recall. It advised consumers to return the products in question to any Thorntons store or contact the Thorntons customer care team for an alternative product or full refund.