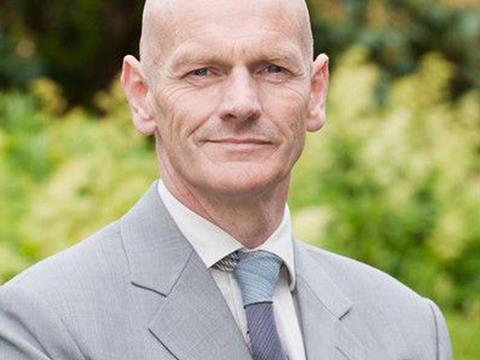 Food crime is happening in the UK and the government needs to start tackling it as a matter of priority by setting up a dedicated food crime unit.
That is the key message from Professor Chris Elliott's much-delayed final report into food authenticity, which was published today (4 September) having originally been scheduled for the spring.
Because of the delays surrounding the publication of the report – which was commissioned by government in the wake of the horsemeat scandal last year – there had been concern Elliott may have been put under pressure to water down his recommendations from those set out in his interim report, published last December.
Elliot report: full reaction
But his final report retains its focus on food crime and the need for the UK to seriously step up its ability to fight back against criminals targeting the food industry.
"There are strong indications that food crime is happening within the UK and the review has been presented with information about threats made by criminals to regulators inspecting food businesses, and by honest businesses trying to compete with cheats," the report says.
"Food fraud may be costing UK food businesses a substantial amount of money and risks causing significant reputational damage. Importantly, some of the examples uncovered pose food safety risks. However, due to factors such as a lack of intelligence-based detection, the scale of the problem remains unknown."
As in his interim report, Elliott calls on the government to set up a dedicated food crime unit, to help investigate serious organised food crime. It is one of eight core recommendations for industry and government made by Elliott:
Put the needs of consumers first by making food safety and authenticity a priority, including by "urgently implement[ing] an annual targeted testing programme based on horizon scanning and intelligence, data collection and well-structured surveys.
Adopt a zero-tolerance approach to food fraud, with industry encouraged to ask "searching questions" when a deal is too good to be true, and provisions to protect whistleblowers
Make intelligence-gathering a key focus, with the FSA leading efforts to collate and analyse industry intelligence
Protect public laboratory services
Improve auditing, by conducting fewer but more effective audits and for third-party accreditation bodies to carry out food sampling during unannounced audits
For government to step up its support for tackling food crime by providing better, more co-ordinated support for the FSA and "re-affirming its commitment to an independent Food Standards Agency"
Show greater leadership on food crime, including creating a dedicated food crime unit hosted by the FSA
Put in place better mechanisms for crisis management
"The recommendations in this report will not stop food crime, but are intended to make it much more difficult for criminals to operate in the UK," Elliott said in the report.
In its response to Elliott's final report, the government said it was committed to setting up a new food crime unit within the FSA, in line with Elliott's recommendations.
Key changes
While Elliott's food crime recommendations made it into his final report, there are some key changes from what he set out in his interim statement.
Most notably, Elliott appears to have dropped his recommendation that responsibility for food authenticity testing revert from Defra back to the Food Standards Agency. The interim report stated "I consider that the lead role for supporting research into authenticity testing, and policy over compositional labelling should revert to the FSA, so as to have closer links to its operational activities."
"It became clear that moving authenticity testing from one agency to another was one part of a very, very complicated jigsaw"

Chris Elliott
But this recommendation is no longer included in the final report, which states: "Engagement with non-governmental stakeholders has confirmed that many believe the machinery of government change in 2010 which led to the transfer of authenticity testing and policy over compositional labelling has led to confusion around responsibilities within Defra and the FSA and this played a role in the horsemeat incident.
"The review investigated this issue and was able to ascertain that the winding down of the FSA's food authenticity programme was initiated prior to the machinery of government changes. While not attributing any blame for this decision, it was certainly not helpful in relation to identifying major issues pertaining to food fraud in the UK.
"While sympathetic to the view that authenticity should return to the FSA, the review has identified that wherever boundaries are drawn there will still be issues that need a co-ordinated, joined-up approach across many government departments, especially if the Food Crime Unit is established."
Elliott told The Grocer he had decided to remove the recommendation because it had proved such a contentious political issue. "That piece of text from the interim report led to some of the most heated political discussions and I saw it becoming very, very politicised," he said. "It became clear that moving authenticity testing from one agency to another was one part of a very, very complicated jigsaw."
Instead, the final report recommended the creation of an overall authenticity network, in which it is less important which particular agency is looking after authenticity testing. "I saw it becoming such a political issue; I wanted something that would work," Elliott said.
Delays
Having initially been scheduled for publication in the spring, Elliott's final report was delayed a number of times before finally being published today.
The delays have given rise to suggestions government was uncomfortable with some of the final report's recommendations, but Elliott said today they were instead due to scheduling issues. "The first delay was because of the European Parliament elections, and I agreed with the Secretary of State at the time that it would also give me a bit more time on my report," Elliott said.
"We are in a much, much better position already than we were in January 2013"

Chris Elliott
The report was then further delayed because of personnel changes at Defra, with Liz Truss replacing Owen Paterson during the Cabinet reshuffle, and it was agreed that Truss would need time to review the report herself before it was published, Elliott added.
Asked if he had come under pressure from industry or government to make changes to his final report, Elliott said: "In my interim report, I challenged a lot of people and then it was time for me to be challenged. I had some very intense discussions after the interim report was published."
But he added he was optimistic that his report would have a long-term impact on the UK's ability to tackle food crime. "Having seen the changes that have already been made, I am very optimistic. We are in a much, much better position already than we were in January 2013, but there is still a lot of work to be done. This needs to remain a long-term focus for industry and government."
Update: The government confirmed this morning (4 September) that it will look to set up a dedicated food crime unit.