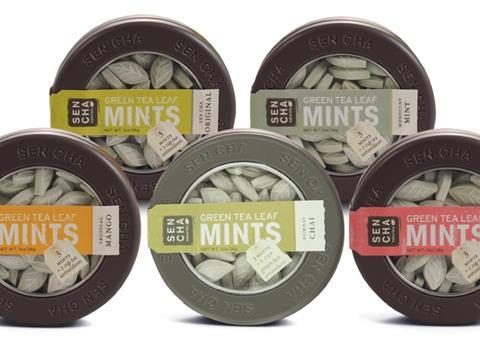 A US mint brand based on green tea has been launched in the UK.
Sencha Naturals Green Tea Leaf Mints, launched in the US in 2001, is available now from wholesale distributor Tree of Life in five flavours - Original, Bombay Chai, Moroccan Mint, Pink Dragonfruit and Tropical Mango (rsp:£2.99/60 mints).
Made from a blend of organic matcha and sencha green tea - combined with stevia, fruit and citrus extracts, spices and peppermint oils - three mints provided the same level of antioxidants as a cup of green tea, claimed Tree of Life marketing manager Kirsten Sowerby.
The mints also helped combat bad breath naturally because green tea inhibited the growth of oral bacteria, she added.
"They are the perfect healthy and grown-up alternative to gum and mints, and have become a must stock staple for retailers and foodservice operators in the US," said Sowerby.
The brand was now looking to emulate its success in the US and to challenge UK consumers to think of green tea as "more than just a drink", she said.