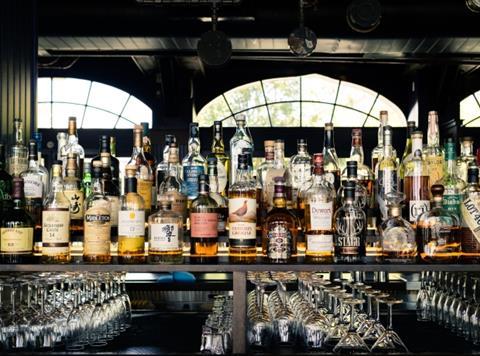 The US has held off on further tariff hikes on British food and drink imposed in retaliation for illegal EU subsidies to Airbus.
The Trump administration had threatened to impose new tariffs on $3.1bn (£2.4bn) of EU exports across 30 products including beer, gin and biscuits. However, it confirmed on Wednesday they would not go ahead.
Scotch whisky will continue to face a 25% duty. However, the levy on shortbread will be removed from next month.
Scotch whisky exports are down 30% since the tariff was introduced last year, costing the industry an estimated £300m. Some brands had now been forced out of the market, said Karen Betts, CEO of the Scotch Whisky Association, "and jobs in the industry and our supply chain [are] now at risk".
Trade secretary Liz Truss visited Washington last week to discuss the tariffs with US trade representative Robert Lighthizer, a move Betts argued was "clearly too little, too late".
"It has taken the UK government a full six months after the UK left the EU to start to tackle tariffs directly with the US government, which seems to us inexplicably slow."
Liz Truss welcomed the announcement but expressed concern over the ongoing whisky tariffs. "These tariffs damage industry and livelihoods on both sides of the Atlantic and are in nobody's interests. I am therefore stepping up talks with the US to remove them as soon as possible."
Lighthizer accused the EU of not doing enough to resolve the dispute. "The EU and member states have not taken the actions necessary to come into compliance with WTO decisions," he said. "The United States, however, is committed to obtaining a long-term resolution to this dispute."
Airbus has previously said it will increase the rate at which it repays loans to France and Spain in a move it claimed "removes any justification for US tariffs".
The EU is currently waiting on a ruling from the World Trade Organization on US subsidies to Boeing, which is expected later this year. Brussels has threatened retaliatory tariffs on US goods if it is found to have acted illegally.