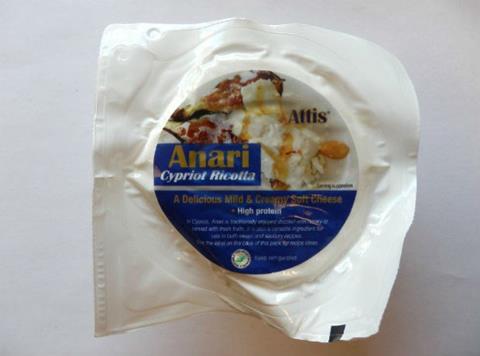 Waitrose claims it is the first UK supermarket to launch Anari - a Cypriot cheese made from the whey left over from halloumi production.

The ricotta-style cheese, a blend of cows, goats and sheep milk, hit shelves in Waitrose stores today (rsp: £1.35/250g).

Soft, mildly salted and relatively sweet, Anari can be used in sweet and savoury dishes, and has been featured in the latest cookbooks from Jamie Oliver and Nigella Lawson.

"We are excited to be the first and only supermarket in the UK to offer our customers Anari," said Waitrose buyer Chris Dawson. "The unique slightly salted but relatively sweet flavours make it a really interesting cheese we are sure our customers will love."

Cypriot cheesemakers produce Anari and halloumi at the same time using an "age-old traditional method", with halloumi made from the curd and Anari from the whey, he added.