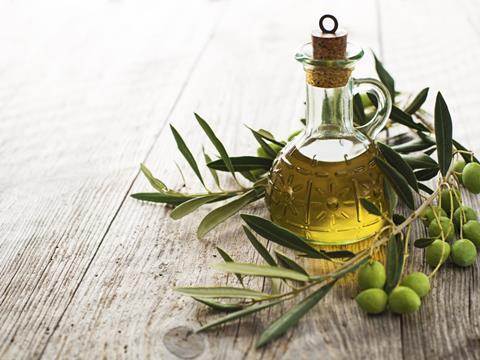 As pundits debate how best to get the financial wheels turning in Greece, some of the country's food suppliers are just as concerned with lorry wheels.
The debt crisis has hit the country's infrastructure and left some businesses struggling to get produce out of the country and into the hands of UK buyers.
"The Feta is still there, the olive trees are still there, the farmers are still there," said Giles Henschel, founder and CEO of Olives Et Al. "But you can't necessarily move anything because of issues with cash to pay the drivers and fuel in the fuel pumps."
Henschel added that he had had a truck of goods to get out of Greece but couldn't find a driver as they were typically paid €1,000 in cash, with is also used to cover money for fuel and tolls. "No-one had €1,000 in cash," he said.
But, for the most part, Olives Et Al and other businesses with a history and strong relationship with Greek suppliers have been able to plan ahead and have not been severely impacted.
"We don't anticipate disruption to our supply," said Simon Day, marketing head at Winterbotham Darby, which also buys olives from Greece. "We have a bit more in reserve just in case, and our long-term relationships with growers tend to stand us in good stead in situations like this."
With the crisis not wholly unexpected, some Greek businesses – particularly larger ones - have had time to take action to ensure consistency of supply to UK buyers. Steps have included building up stocks, prepaying their suppliers, and putting measures in place so they are not reliant on the Greek banking infrastructure.
The Feta is still there, the olive trees are still there, the farmers are still there. But you can't necessarily move anything
"We work with several Greek suppliers," said Rob Amar, MD of importer and distributor RH Amar. "They are all export-led companies and so are well set to ride the storm. We're not experiencing any supply issues."
Henschel added that most of his principal suppliers were large organisations that made provisions "a long while ago" and had foreign bank accounts. And he said some of those who haven't done so have asked him not to pay them yet, rather than risk money paid into Greek banks being "swallowed up" by the crisis.
"For some smaller suppliers it is a real tragedy," he added. "They have enough cash for a week and then they may disappear. Those that survive hand to mouth are really struggling."
Despite – or because of – the chaos in the country, some buyers do not expect ingredient prices to shift in the short-term.
"I think suppliers have better fish to fry," suggested one. "It is too fragile there at the moment and I don't think they dare go either way – at least until they know what currency we will be dealing in."
One commodity already under pressure is olive oil, which has risen in price as a result of drought in main producing countries of Spain and Italy, and good production in Tunisia and Greece has not been enough to compensate, says Rabobank.
The debt crisis has compounded the situation, said one buyer, with some Greek oil producers are refusing to sell their remaining stocks. "They prefer to keep oil in their tanks rather than Euros in the bank," he added.
Top ten food items imported from Greece (2014)
| | UK Imports (000s kg) | % of total UK imports |
| --- | --- | --- |
| Peaches | 13,816 | 49.3% |
| Olives | 6,840 | 21.1% |
| Watermelons | 7,985 | 10.9% |
| Yoghurt | 11,944 | 10.2% |
| Tomatoes, processed | 18,907 | 10.0% |
| Grapes, dried | 9,932 | 9.3% |
| Tomatoes, fresh | 22,818 | 7.5% |
| Grapes, fresh | 16,035 | 5.8% |
| Feta cheese | 8,312 | 1.9% * |
| Rice | 4,548 | 1.1% |
Source: Mintec Note: Imports outside top ten include kiwi fruit, orange juice, seabass, olive oil and seabream
* Percentage of all imported cheese