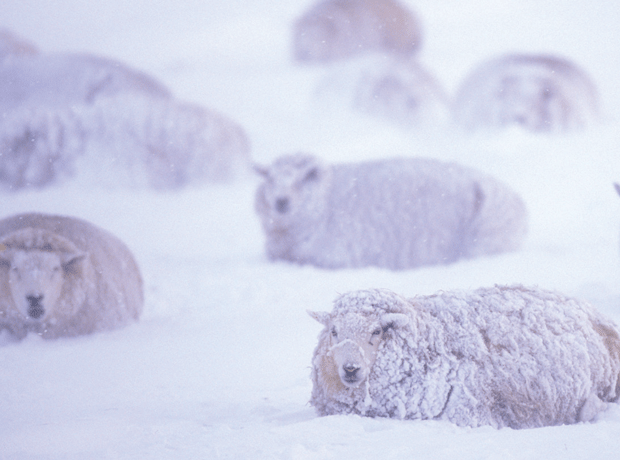 "Baby, It's Cold Outside" is one of my favourite festive songs (not THE favourite – that accolade goes to The Darkness's "Christmas Time: Don't Let the Bells End").
Funnily enough, Dean Martin's Christmas classic has been rattling around in my head today as I've read about the chaos gripping the country – though not here in Sussex, where the worst the weather has managed is a dreary greyness.
If you're not looking out at a winter wonderland this afternoon, spare a thought for those in the North of the country - and Northern Ireland, Scotland and Wales – who are counting the cost of lost footfall, stranded staff and late deliveries. But while snow is the last thing many retailers and suppliers want to see, some parts of our industry welcome the chilly embrace of Jack Frost.
One of these is the soup category, where relatively mild weather last year contributed in a big way to £50m being wiped off the market, according to my indispensable The Grocer's Top Products Survey 2014 (and I mean indispensable – my print copy is never far from my side, I have it downloaded to my iPad, and I would read it to my kids at night if they let me).
Retailers can expect to see a boom in soup sales, according to field sales agency Tactical Solutions, which has followed a trend showing that for every degree the temperature drops, soup sales increased by 3%.
"With severe snowy and icy conditions there is a significant trend that demonstrates an increased demand towards ambient products, especially soups," Tactical Solutions MD Cathy Evans informs me.
It's not just soup though - other categories that do well during cold periods are roasts, oven chips, ready meals, and even beer. This is all great news for the supplier and retailer – as long as they can manage availability.
"During these short, sharp busts of product demands, it's essential a brand can easily and rapidly add lines ensuring products are visible and well merchandised," says Evans, adding that her business has developed "thermal planning" so its teams can respond to such situations.
Sounds like an excellent idea, and I'll be doing a bit of thermal planning myself should the snow make it down South and I am unable to make it into work. Here's my list of essentials: oven chips, chicken tikka masala, DVD box set of Vikings series 2, remembering to leave the laptop in the office, and switching off the mobile phone. Kidding, boss. Kidding.