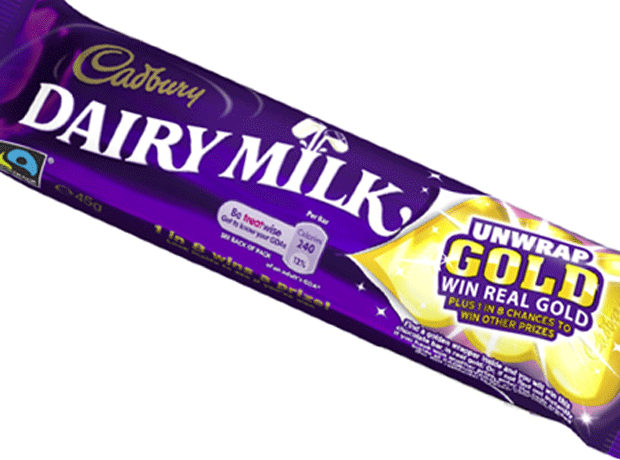 Cadbury's is giving away eight 18-carat gold replica chocolate bars in its latest on-pack promotion.

Gold wrappers will be hidden in packs of eight leading Cadbury lines - including Crunchie, Twirl, Whisper and Boost - with the finder winning a solid gold replica of that bar. The bars will be worth between £10,000 to £22,000 depending on the brand.

Winners will be invited to Joyville - Cadbury HQ - to collect the prize and will also receive a consultation on how to store - or sell - the gold.

The campaign will run until November and is being supported with in-store, TV, digital and print activity. It will also give consumers the chance to win chocolate and cinema tickets.