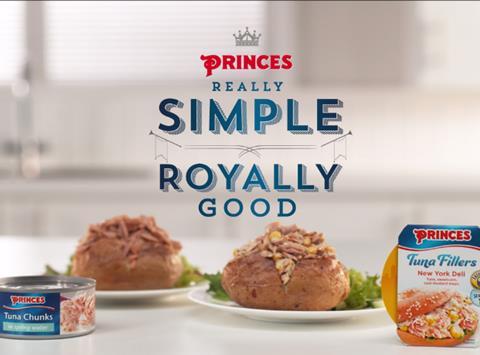 Princes has launched a £2.7m broadcast campaign to support its fish range.

Airing on radio now with a 'regal voiceover' and 'royal fanfare', new commercials focus on the brand's tuna and bears the strapline 'Really Simple, Royally Good', which currently runs across its fruit range.

TV ads set to make their debut next month will build on the royal theme with scenarios such as the 'crowning' of a jacket potato with tuna. Featured products include Tuna in Spring Water, one of Princes' bestselling SKUs, and the recently introduced Tuna Fillers in Mexican and New York Deli flavours.

The new commercials are a significant development for the Princes brand, said marketing director Neil Brownbill. They are intended to "bring our 'Really Simple, Royally Good' campaign to life in an engaging and memorable way, while driving our reputation as a quality, trusted brand," he added.