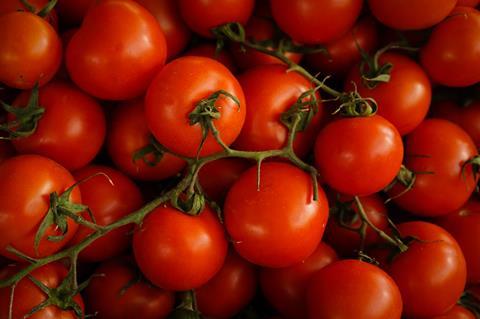 After 15 months of work, in May we received B Corp accreditation. We're the first condiment company in the UK to become certified, but there are more than 3,300 B Corps globally. That includes large brands like Ben & Jerry's and Patagonia and other small food waste-fighters like us: Too Good to Go, Oddbox and Toast Ale.
We are all united in the belief that business should be a force for good. This means declaring planet, people and profit to be equally important. It's called the 'triple bottom line'.
When I founded Rubies in the Rubble in 2012, my aim was to provide a practical, delicious solution for food waste and create a brand that raised awareness of the need to value our resources. B Corp offers validation for our environmental mission.
The certification is for businesses who want to ensure they have accountability at every level. It also signals to consumers that you are committed to a more sustainable way of doing business – and what's great is that B Corp is much broader than the environment alone.
To become certified, you have to prove you meet rigorous standards that measure a company's impact on its employees, suppliers, community and the environment. The process is an online self-assessment, which is very thorough, with a range of questions that address your HR processes, BAME split, supply chain practices, traceability, manufacturing processes, product end of life and environmental impact.
Being a small company, some questions were quite challenging for us. However, it's meant we've adopted some processes and rigour well ahead of our size – which can only be a good thing for growth to come.
There are a lot of accreditations out there, and we're as aware of green-washing as anyone, but having been through the thorough process of becoming a B Corp, we are firm believers of it as a trusted stamp of approval.
The work doesn't stop here, though – being certified is just the beginning of the journey. We're now working on a plan to improve our areas of development; we have to show concrete deliverables over the next 24 months. We're focusing first on being a leader in sustainability best practice, right through our supply chain.