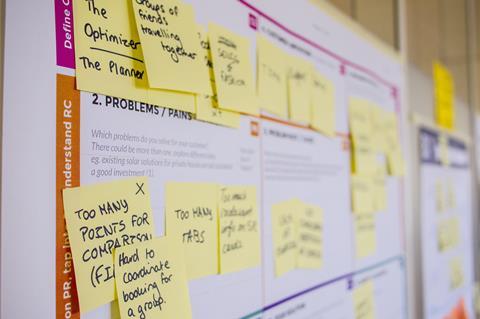 There's often quite a romantic view of running your own business, or working in a startup more generally. The highs are certainly epic: enabling change, building a team, and hitting milestones gives a huge sense of achievement. What doesn't go viral on LinkedIn are the lows: the relentless hustle, tough decision making and other tough tribulations.
One thing 'challenger brand life' definitely is not is plain sailing, particularly in the case of the past year. So I thought I'd share my biggest failure or, I'd prefer to say, learning.
Alongside normal business – involving building our brand awareness with a rebrand, changing pack sizes, onboarding routes to market and new customers – the ability to forecast went out the window! Restaurant sales fell off a cliff overnight (leaving us with months of stock in the wrong bulk formats), demand for retail jumped 500%, our manufacturers ran at half capacity, we saw packaging shortages (especially in cardboard, due to the huge increase in home deliveries), and on top of that, we had a lot of changes internally at Rubies.
I had my second (wonderful) child in December 2019 so started the year on maternity leave, which ran straight into lockdown and then, a few weeks later, my business partner decided to leave to retrain as an environmental barrister.
Having felt slightly out of action on maternity leave anyway, when I saw the huge changes both at work and in the market, I knew I needed to jump up and get (metaphorically) closer to the team than ever before.
I was forced to quickly simplify a lot of what we were doing. I restructured the business, removing hierarchy, and gave everyone more ownership in the brand. We regrouped to create a plan to run the business as efficiently as possible and weather the storm, letting our B Corp principles and company mission guide the way.
Last year has taught me that, as a founder, if you have one sole purpose and a talented team around you, then you can keep the vision alive both internally and externally.
In order to move fast, it is vital that everyone in the team is on board, energised and excited about the vision – and only you can bring that. By coming together as a team, we finished the year in double-digit growth.