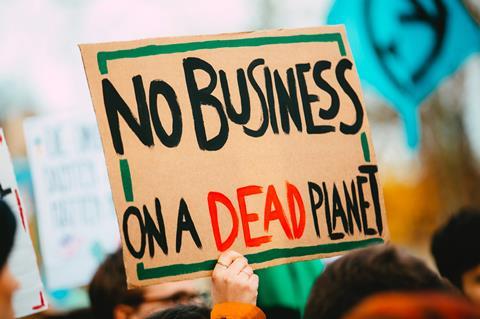 It's six years on from the landmark Paris Agreement where world leaders signed a binding global agreement to tackle climate change. Now, in a few weeks' time in Glasgow, global leaders will meet again to honour those promises.
Unfortunately, since then the world has not done enough. Emissions are continuing to rise, which was starkly highlighted by the recent IPCC report issuing a 'code red'. Therefore it is essential, at the Glasgow conference this November, we renew all commitments, including ensuring every country has a net zero target before 2050.
So as business owners, what is our responsibility?
The primary focus must be on reducing our own emissions. This can only be done after a full life-cycle of carbon emissions – across Scopes 1, 2 and 3. For most organisations the majority of emissions sit in Scope 3, which makes reduction more complicated as they are often not in our direct control.
Reduction isn't a short-term tick-box exercise – it needs to be a long-term, collaborative plan.
Here's what we can do.
Start the conversation: through the life-cycle assessment, start engaging with all your third parties to understand their energy usage.
Bring sustainability to the heart of your procurement: from packaging innovation to carbon reduction targets, share your plans with manufacturers and bring them on the journey. Are you using a sustainability roadmap? Are you actively reducing your water usage? Are you phasing out diesel and petrol vehicles?
Keep your eyes peeled for other initiatives across the industry: there are terrific schemes being piloted around the UK, from Foundation Earth's labelling scheme to the partnership between Loop and Tesco, and most retailers are trialling refill areas in store.
Engage in offsetting projects and other carbon capture methods: from regenerative farming to seaweed farms, there are many credible initiatives out there that will have a huge impact on carbon capture and offsetting.
The public narrative is finally very clear: everyone needs to act to hit these ambitious, but critical, targets – including business owners.