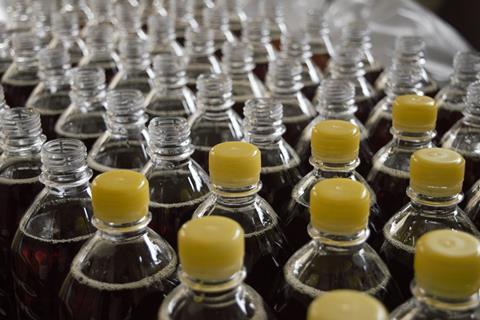 The desire for purpose-driven brands is here to stay, with nine in 10 millennials wanting to switch brands to one associated with a cause. Therefore, you'd think making business decisions based on the sustainability would be a no-brainer for any brand.
However, making the right sustainable choices is often complex and hard to communicate. For example, is glass always better for the planet than 100% recyclable plastic? And how helpful is biodegradable packaging when we have no ability to recycle it in our domestic collection?
Brands are torn between making packaging and ingredient decisions based solely on what is best for the planet vs what is currently acceptable in the public's Overton window.
Having started Rubies in the Rubble in 2012, when tackling food waste was seen by most as a 'hippy notion', educating consumers on the link between food waste and climate change was a necessity for our business.
Without it, shoppers simply didn't understand why one would go to great lengths to save otherwise wasted produce. Stating the simple fact agriculture is the single largest contributor to greenhouse gas emissions impels us to value food and ensure nothing is wasted.
I believe to run a brand with true purpose at its heart we must prioritise empowering the consumer to live a life of difference, rather than simply talking about the good you do.
In this crucial time for our planet, businesses shouldn't be drifting with what's currently "acceptable". Boldness and selflessness are needed. Businesses shouldn't run away from their role in educating consumers through clear, science-driven information.
Change, of course, starts at home and a brand only gets permission to serve and guide their consumer when they are embodying those values too. No one is perfect and no company is either, therefore being transparent with where you are on the journey and where you are going is part of engaging with your consumer – together making the change you want to see in the world.
In the run-up to Christmas, I challenge us all to make business choices that serve both the planet and help our customers live a lifestyle that makes a difference too.