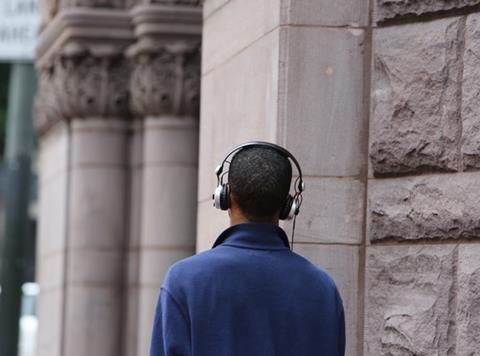 This week my interest has been piqued by the news that the music industry, once ailing, has started to ascend once more. The move away from hard copy sales, precipitated by the advent of the mp3 and the emergence of internet piracy, has contributed to plunging revenue for record labels over the past two decades. However, after 15 years of consistent decline, the industry has now experienced consecutive years of growth. The rise of streaming services such as Spotify, Apple Music and Deezer has long been decried as the death knell for the music business. It is with great irony that it has been saved by more than 100 million users paying for these very services.

Much like my industry of sales and recruitment, the music business has been ever-changing over the past three decades - and will most likely move to differing beats in the years to come. Thanks to the assiduous resourcefulness and flexible adaptability of those within the sphere, it's now enjoying a resurgence. I've seen something similar occur, albeit to a lesser extent, with the introduction of digital learning, an offering alongside traditional sales training.

One of the major aspersions cast by the sceptical was that digital learning would bring about a disconnect of social interaction. I've spent enough time in sales to realise how potentially damaging this could be, especially in such a people-orientated industry.

However, we have implemented digital learning not just for its convenience, cost-effectiveness or efficiency. Like those that have survived within the music business, you need to understand that the ways in which people interact, consume and live are constantly shifting. Those that have just reached or are nearing working age in all sectors rely increasingly on technology to communicate. So, to match the pace at which the world is moving, digital learning in sales training is a necessity.

The way in which streaming has been the unexpected golden goose for the music industry is an important allegory for businesses in any walk of life. You need to be attuned not only to your industry, but to the wider commercial landscape. As the music industry has illustrated, you could be mistaking the unpredictability of your marketplace for a solution that you cannot see - even though it could be right in front of you.
Jonathan Fitchew is CEO of Pareto Law