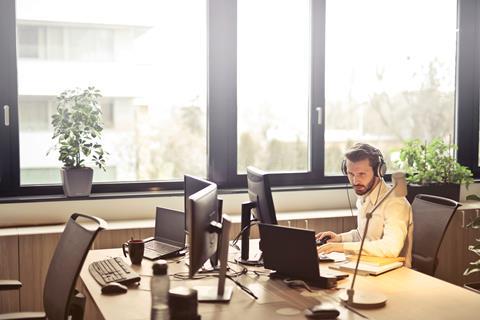 Just a few weeks since our last column and so much has changed. As the majority of our sales pre-Covid came from the out-of-home channel, half of the Rubies and the Rubble team have been furloughed. It's a rare decision to have to make – and one we didn't take lightly.

I, running marketing, am one of three full-time employees remaining, while two others have taken salary cuts to work part-time. We all have a clear brief – turn the ship around to increase sales in retail and e-commerce.

With a high level of expertise in those channels we've been given the space and autonomy to accelerate at pace.

Here my colleagues Jess and Ava share insight into how their functional remits have changed over the past four weeks.

Jessica Felton-Page, retail manager: "Existing e-commerce listings have flourished and provided us with a unique opportunity to get into more consumers' homes. The main hurdle is that due to warehouse capacity constraints, it's almost impossible to get new products or formats listed, so our challenge is to find creative ways to increase penetration of current listings.

"Another positive is that relationships with our buyers have strengthened, as everyone's norms have changed, we're enjoying more personable conversations, not just 'buy/sell'."

Ava Garthwaite, operations manager: "The main challenges for ops have been responding to the complete u-turn of our product mix and managing constant changes in demand. We're in a period of unknown, without historical data to guide us through.

"It's great that we have sales opportunities but it's a juggle to manage as our manufacturing lead times are up in response to staffing changes. In reaction to the volatile demand we swiftly adapted our forecasting process, reducing the snapshot lead time, whilst also having a check-in with the sales team each morning.

"We've really had to lean on the strong relationships we've built with our manufacturing partners over the past five years – I'm so thankful to them and the terrific hauliers keeping the ship running."

Our heads are down, working hard to find the rubies in the rubble. Team, if you're reading this, we hope we're making you proud.