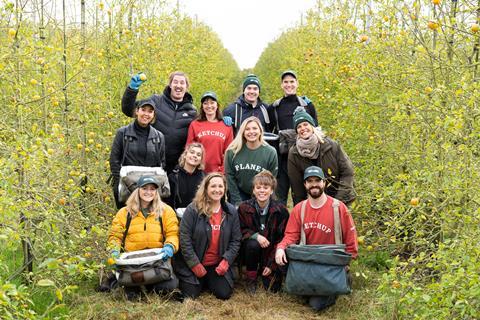 At Rubies in the Rubble, we believe businesses have a huge amount of power and responsibility to make sure the planet is a better place than we found it. So, becoming carbon neutral seemed the next logical step in living out those values.
There are many paths you can take to become a carbon-neutral business, but not all routes are created equally. What I mean is, you can measure your footprint with differing degrees of accountability: some businesses offset emissions produced in their whole supply chain, while others stick to just the emissions produced by 'owned' elements, like company cars, electricity and gas. Going for the latter felt to us like an easy tick-box exercise. So instead we opted for the full monty to ensure we offset all elements of the business and made a meaningful difference.
We worked with Carbon Footprint to carry out a cradle-to-grave life-cycle assessment of our products to identify the most carbon-intensive elements. Then we used this information to target any carbon hotspots, to reduce what we could and offset what we couldn't.
The two most carbon-intensive categories for us were ingredients and packaging, making it clear where we needed to focus our efforts. For carbon cutting in the packaging department, we have already picked some of the low-hanging fruit by introducing a recycled squeezy bottle that cuts emissions by 77% compared with glass.
In terms of how we're offsetting, we've chosen a soil-focused scheme, working with one of our long-standing farming partners at G Thompson's farms. Last year, due to rising labour and input costs, it was unable to harvest its orchard, so we swooped in with The Felix Project charity to save over seven tonnes of fruit from going to waste.
We are now working with G Thompson's to save the orchard in the long term, while also working to boost carbon sequestration and biodiversity. The University of Essex calculated the carbon embedded in the soil, which we are using to offset some of our 2021 footprint.
But, while we're happy to hit this milestone, we know that this is just the start of the journey. In order to meet our ambitious net zero goal, we need to double down on reducing our overall footprint to truly minimise our impact on the environment.