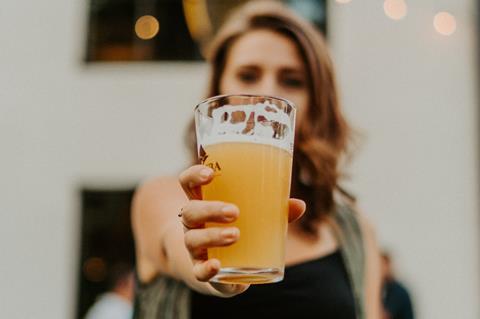 This week, Team Rubies raised a toast – we were celebrating the launch of our latest partnership, with BrewDog. The collaboration, an Extra Pale Ale with pear aromas, is being sipped on by BrewDog customers in their subscription box this month.
While we initially contacted BrewDog to broach the prospect of getting our ketchup on their restaurant tables, we were chuffed to walk away with their suggestion of this more unorthodox collaboration.
From a brand awareness point of view, the decision was an easy one. Cross-brand collaboration has an obvious benefit in terms of marketing arsenal; not only would this grab the attention of our industry peers and competitors, but most importantly, we'd be introduced to BrewDog's extensive audience. And, with our brands being purpose-driven, BrewDog has built a community of craft-loving taste obsessives, who are united by a passion for the planet.
But, for this partnership to be strategic for us, it needed to complement our goal of taking 5% of the ketchup market share – anything else would be a distraction. After attempts to marry tomatoes and alcohol, we met in the middle with our first iteration of the brew: a Bloody Mary Beer.
While you don't get more classic than a Bloody Mary, you don't get more unconventional than a Bloody Mary Beer, and unfortunately, despite the efforts of BrewDog's specialist brewing team, we couldn't get a product to market which did either of our taste USPs justice.
So, we were back at square one, trying to work out a unique beer which complements our ketchup-focused strategy. We settled on an Extra Pale Ale with pear aromas. Wonky pears are the underdog ingredient in our tomato ketchup, and a beer with pear notes had a lot of synergy.
And, of course, it couldn't be a Rubies in the Rubble product without an element of fighting food waste, so naturally, all of our profits from the collaboration have been donated to food redistribution charity The Felix Project.
It's too early to see the overarching impact our collaboration will have on the business. But having our brand and mission endorsed by a similarly disruptive business, and getting our tasty collaboration in the hands of an aligned audience, is something we'll drink to!