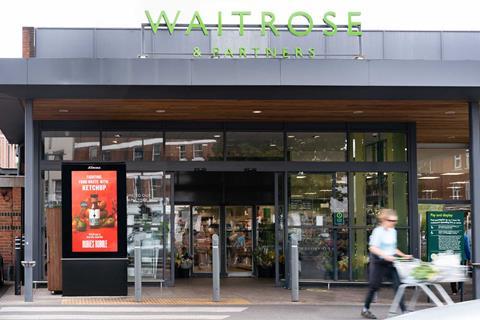 Last week, after years of hard work, Rubies in the Rubble launched our hero product Tomato Ketchup into 287 Waitrose stores. In this column I'm going to share some insight into how, as a small brand, we managed get over the hurdle of getting a product on to a shelf.
We have a long relationship with Waitrose, which is famous for supporting small and local suppliers. In 2013, after reading about Rubies in the Rubble in the Times, they got in touch asking us to be a local supplier. Their local buying team listed us in 20 stores and really held our hand: advising us on labels, helping us set up barcodes, and assisting us with booking delivery slots.
We developed Tomato Ketchup last year as a strategic choice. We wanted to evolve our product range to include more everyday products, enabling us to have an even bigger environmental impact. We saw a gaping hole in the category for a sustainable offering.
It tastes like tomatoes, but a third of our ketchup is made of surplus pears. So we're using food surplus, and offering a ketchup with twice the fruit and 50% less refined sugar than leading brands. Our goal is to provide consumers with the choice to make a sustainable purchase.
To re-engage the Waitrose team and encourage them to see us as a brand that can serve the nation (not just a few local London stores), last year we entered their Sustainability Awards. This was a great opportunity to widen our stakeholder relationships, grow our awareness internally, and remind them why they started working with us in the first place: because our values align so well with theirs. It was fantastic that we were a finalist in the sustainability awards, coming second to fellow B Corp Tony's Chocolonely.
Then, after pitching our range and brand purpose to the condiment buyer in 2019, a few months ago we received the news they wanted to list not one, but three of our products (two vegan mayos and our tomato ketchup). This collaboration fell at the start of lockdown, just as the foodservice arm of our business was drying up, and was therefore very much needed – talk about serendipitous timing!
So thank you to our long-running business partners Waitrose and good luck to all small brands punching for the next shelf space – let's make this one a success.