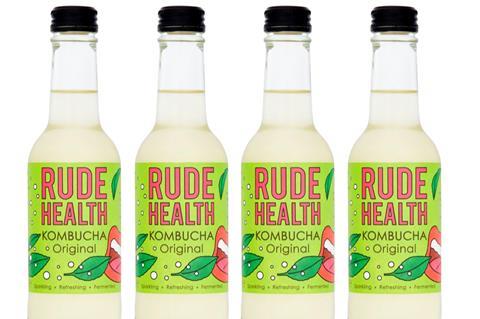 As Rude Health is more widely distributed, Nick and I get asked to give talks and take part in panels, on various aspects of making a business successful.

What I wonder is whether we know any more about this than anyone else who has started something up, whether it became a global mega-business or never got off the kitchen table. The only way to test it would be to see if I can repeat what we've achieved with Rude Health by starting another business. But there's the rub. I'm not interested in building businesses per se - I just really believe in Rude Health.

And if there's one thing that has made us a success (however you define success), other than timing, luck and borderline masochistic levels of persistence (starting a business and family at the same time is not recommended for your sanity), then it's doing what we believe in. For example, we were set to launch a kombucha in the summer of 2017. We had recipes, labels and we firmly believed more people were about to fall in love with kombucha the way we had. But we weren't quite sure as a brand what we were bringing to the party, which at the time was an exclusive group of artisan startups. So we kept on drinking it but didn't start selling it. This would have been a difficult decision to justify to anyone other than ourselves. Luckily for us, we didn't have to.
We finally launched our kombucha a couple of months ago, with clarity that our role is to bring really good kombucha to a wider market that is now ready for it. The timing was right, the recipes even better, through two years of learning. Waitrose agreed that its customers were ready and listed it immediately. And it's selling.
On the flipside, pretty much every decision we've made because we thought we should has been a resounding failure. We launched our granolas in flat-top, rather than gable-top boxes, because we were told consumers were familiar with flat-tops. They may be, but they wanted gable-top boxes from us. That got us a delist. We made some of our porridges non-organic to hit a price point and get a listing. It didn't last. The porridges are all organic again.

So my recipe for success is: it needs to work on paper and the numbers need to stack up, at least in theory, but you also have to believe in what you're doing, and know why you're doing it.