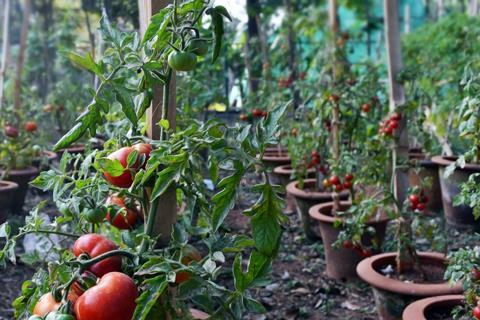 Covid has affected every part of our food supply and distribution systems. The past 18 months has been the biggest challenge our food systems have seen since the Second World War, and while we can be immensely proud of all we have achieved to get through this period and the innovative pivots suppliers have made, it has highlighted many inefficiencies and inadequacies too.
With the publication of the second part of the National Food Strategy this month, the UN Food Summit in NYC later this year and the countdown to COP26, where world leaders will join together to tackle climate change in full flow, our food system is set to be discussed more seriously, and in more depth, on the big stage.
The food industry is the single largest global contributor of greenhouse gases, contributing to a third of the planet's greenhouse gas emissions. Food production is not only the single largest emitter, it is also the main culprit to deforestation, biodiversity, soil erosion and water shortages globally. So why is it not a focal topic in our plans to combat global warming?
Goal 12 of the UN Sustainable Development Goals – responsible consumption and production – sits at the heart of Rubies. The reaction to Henry Dimbleby's calls for mandatory reporting on healthy sales, food waste, and much more, received an outstanding positive response from business, but unfortunately a lacklustre one from the government.
Eating Better, an alliance of organisations working to change the way meat and dairy is produced and consumed in the UK, stated that "experts agree that net zero is unachievable without a transformation in what we eat, how we farm, and how much food we waste".
We need to see change in the way we currently produce and consume in order to see fundamental improvements to our climate crisis. We'll only be able to make the seismic change needed to reform our food system if business and government join together.
Nourish Scotland wrote a letter to Alok Sharma (president of COP26), signed by many supporting organisations, asking him to put food systems firmly on the agenda in order to create policy and investment to improve our food system. What is the government waiting for?