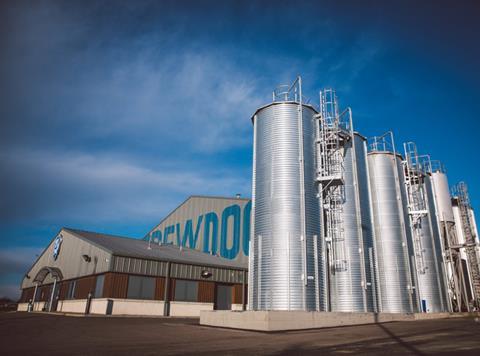 BrewDog is aiming to get its paws into the lucrative US craft beer market with the opening of its first production site outside Scotland.
The brewer has provisionally agreed to build a 100,000 sq ft, 100 barrel brew house on a site in Columbus, Ohio. The 42 acres of land will also house Brewdog's US offices, a visitor centre, a craft beer restaurant and taproom. The company said it would create 100 jobs at the location.
The new brew house will produce the brand's full range of beers, including Punk IPA and Dead Pony Club, for the US market. It will also create small-batch brews unique to the US. As well as the new brewery, BrewDog plans to open five flagship bars around the country.
The stateside expansion will be partly funded by Equity for Punks USA, the next stage of BrewDog's crowdfunding scheme, which will give US craft beer aficionados the chance to invest in the company for the first time when it launches later this year.
"Since the dark days of prohibition, America's epic brewers have led the craft beer charge and inspired a generation of UK craft brewers, not least ourselves," said BrewDog co-founder James Watt, who was give the Entrepreneur of the Year award at The Grocer Golds Awards this week. "We are thrilled to finally be setting up a BrewDog home in the Land of the Free, and become part of this craft beer epicentre."
"Columbus has got a fantastic beer scene already, and the people have always been so welcoming to us, so we felt it would be the perfect location for our stateside operation. This is one of the most exciting projects we have ever embarked upon and we can't wait to start brewing hardcore beer on both sides of the Atlantic."
According to figures from the American Brewers Association, the US craft beer market was worth $19.6bn in 2014 – 19.3% of total beer. In the UK, where craft beer does not have a formal definition, estimates vary – but craft's share of the total beer market is often placed at under 1%.
In addition to Watts' personal award, BrewDog also picked up the SME Drinks Brand of the Year award at the Gold Awards, which were held at London's Guildhall on Tuesday.