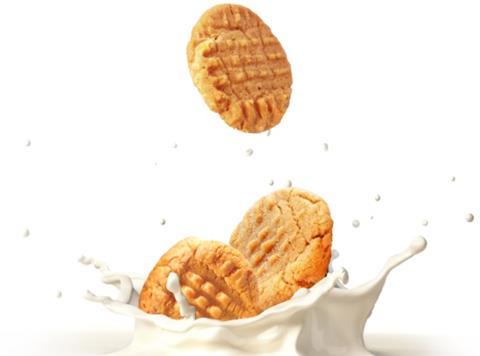 Breakfast biscuits are going soft.
Nearly one in four (38%) Brits think they're a total fad, according to a poll for The Grocer by Harris Interactive. Twenty eight per cent find them too dry to eat and only 9% would say they are a healthy start to the day. Just 4% say they keep them fuller for longer compared with 20% who say cereals keep them full and 26% who say the same about cooked breakfasts.
Nevertheless, as we reveal in our latest 10 Things You Need To Know About… Breakfast special, many Brits are munching on biscuits for breakfast these days. Since Belvita Breakfast landed in the UK in 2010, the market has exploded, with a host of players including Kellogg's, Weetabix and McVitie's having jumped on the bandwagon. They're now worth £89m a year to British grocers.
Trouble is, the market is now in value and volume decline. Special K, McVitie's and Weetabix's breakfast biscuit offerings have lost £6m between them in the past year; only Belvita is in any significant growth, having racked up an extra £9m.
And, as our survey shows, those of us who are still eating breakfast biscuits are not necessarily eating them for breakfast.
Twenty two per cent of Brits say they tend to eat the biscuits as a snack at any time of the day rather than for breakfast. And it's little wonder when you look at some of the recent NPD: Belvita Tops look like elongated Jammie Dodgers to me and the Soft Bakes are more reminiscent of a soft cookie than something you'd eat for breakfast, let alone a healthy breakfast.
There's no doubt that Belvita's arrival was a watershed moment for British biscuits. Lauded and slated in equal measure, to some, it was a stroke of marketing genius that would save a crumbling biscuit sector; to others, the brand's marketers were cynically dressing up snacks with more than twice as much satfat and significantly less fibre than Hobnobs as a healthy start to the day.
Wherever you stand on that debate, one thing is clear: with the market Belvita kicked off five years ago now in decline, the coming year is going to be tough for breakfast biccies.