Rob Brown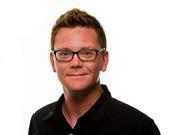 Contact Info
Tel:

01293 610268
Recent blog posts
Heineken predicts we'll be spending more than half a billion quid a year on lower-abv beers and ciders by 2020. But does this burgeoning sector have a long-term future?

There's nothing this industry likes more at times than a good sneer. And when Ranjit Singh Boparan took control of Goodfella's Pizza in 2011 as part of his swoop on Northern Foods, certain quarters seemed to sneer in unison…

Monster is having a nightmare. But it's nothing compared with what the parents of Anais Fournier have been through since the Maryland 14-year-old died last Christmas after drinking two 680ml cans of what the brand refers to as its 'killer energy brew' in a day.
Rob Brown contributes to: