Despite the sizzling summer, lager is still under the weather… and cider and spirits are continuing to steal share. How can it recover?
After years of pile 'em high sell 'em cheap thinking in the beer aisle, something had to give. And this year it's given in spectacular style, with beer value sales crashing 6.2% on volumes down a whopping 9.4% [Kantar Worldpanel 52 w/e 7 July 2013].
"Few in the industry will be able to remember a more challenging period," says Matthew Deane, head of category and market insight at Molson Coors.
Exclusive analysis of featured space deals reveals one root cause of the crash. Despite an overall 1.5% hike in beer deals [Assosia 52 w/e 31 August], the UK's three biggest lagers - Stella, Foster's and Carlsberg [IRI] - have all dramatically scaled back deal activity, by 21%, 30.9% and 27.9% respectively. Deal
depth has also been cut significantly.
Some brewers will claim a fall in volumes was inevitable. Yet while the summer offered a welcome boost to sales (see right), lager has struggled over the year as a whole, in value as well as volume. Only two of the top 10 lager brands - Foster's and Kronenbourg - have grown, by 5.2% and 4.4% in value on volumes up 3.1% and 2.8% [IRI 52 w/e 18 August].
So what can other lager brands learn from them? How have cider, spirits, bottled ale and even 'world lager' managed to steal share from the mainstream despite being subject to price rises? And will they continue to benefit at mainstream lager's expense - or are they too going to come under pressure?
Over the past year, alcohol sales have grown 1.4% in value yet shrunk 4.3% in volume [Kantar], partly as a result of price rises; the average price of a litre of beer has climbed 4.1% to £2.19, cider is up 4.8% to £2.00 and vodka is up 5.3% to £17.49 [IRI]…
Also in our special report: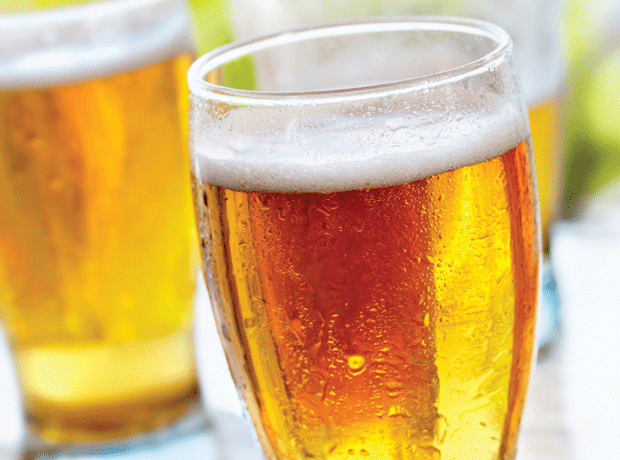 Bubbling? Or flat?
David Elliott of Kantar Worldpanel on why some sub-categories are doing so much better than others.
Dispelling the mystique
How big is the emerging trend for making cocktails at home? Is it here to stay? competing?
Drinking to NPD
The most impressive new product development in the past year, in beer & ale, spirits and wine.
You can purchase Focus on Alcohol above. Alternatively, it is available FREE OF CHARGE to existing online subscribers.
Log in and download the report, or subscribe now.