Energy drinks are the 'wild west' of the soft drinks sector, according to the pressure group Children's Food Campaign (CFC): packed full of sugar and caffeine; marketed to under-16s; and running a cart and horses through the government's Responsibility Deal.

Is this a fair charge? With Action On Sugar last month calling for a ban on sales of energy drinks to under-18s because they can be 'dangerous' and 'highly addictive' and similar attacks on the sector mounting, how are sales holding up? And what are energy drinks players doing to counter the criticisms?

There's no getting away from it: most energy drinks are high in sugar. About 11 grams per 100ml is the average. Brands say this is comparable to the sugar content of fruit juice, but critics claim it's not just the sugar in energy drinks that's of concern; it's how it interacts with the caffeine and other stimulants that energy drinks often contain.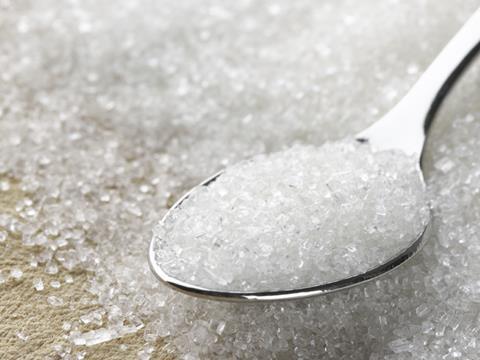 Although energy drink brands deny any suggestion they are marketed at children, groups such as CFC claim worrying numbers of school-age teens are substituting breakfast for energy drinks and say sales to under-16s should be banned. A recent Harris Interactive poll for The Grocer found 55% of Brits and 64% of parents agree with that idea.

But the sector isn't ignoring the concerns around sugar. Low and no-sugar drinks are blossoming: Rockstar's Pure Zero has grown from a £40k to a £2m brand in just a year since launch in January 2014 [IRI 52 w/e 31 January 2015]. Owner AG Barr has high hopes for such products. "Lower-sugar options are growing in importance within energy drinks and are forecast to be worth £200m in the next five years," says head of marketing Adrian Troy.

Sugar-free energy

Barr's not alone. Red Bull Zero, launched in February 2014, has racked up £6.4m in the past year. Sales of Coca-Cola Enterprises' Monster Absolute Zero have surged 66.5% to £11.2m since relaunch in February 2014.CCE added a mango flavour to its Relentless Ultra range of zero calorie drinks in February.

"Low and zero-calorie soft drinks sales represent £1.8bn and are growing at 1%, while total soft drinks are showing marginal decline of 0.1%," says Georgina Thomas , category director at Lucozade Ribena Suntory, which claims to have removed 2.2 billion calories from its Lucozade Energy range since 2011, with the help of its first lower-sugar variant, Cloudy Lemonade, launched last August.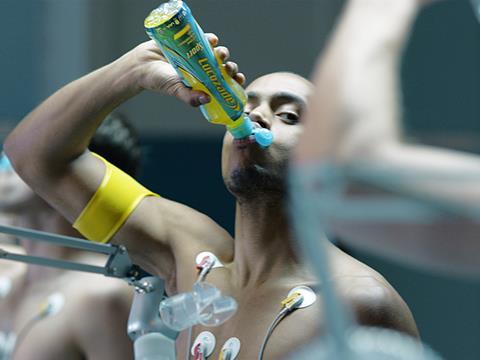 Barr is also reducing sugar, rather than cutting it altogether, in some products. It is hoping to create a new category with the January launch of Rockstar Energy Water in 335ml cans, aimed at the lunchtime market. The mix of flavoured water and flavoured energy drink has 50% fewer calories and sugar than standard Rockstar.
Nevertheless, standard energy drinks still sell well. Seven of the top 10 energy drinks are in growth, according to IRI, which puts the overall sports & energy drinks market up 1.5% to £1.25bn on volumes up 0.2%. "Energy drinks remain one of the main sectors driving growth for soft drinks as a whole," says Caroline Cater, operational marketing director at Coca-Cola Enterprises, whose Monster brand has enjoyed growth of 15.2% to £125.6m on volumes up 20.6%. Stablemate Relentless is up 6.4% to £63.7m on volumes up 14%.

Market leader Red Bull has racked up an extra £4m, or 1.5%, on volumes up 3.7%. Yet in spite of the biggest brands' growth, the sector has slowed considerably since last year, when value and volumes were up 8% [IRI 52 w/e 29 March 2014]. Take home sales (see left), which represent roughly a fifth of the total market, have slipped into decline [Kantar Worldpanel 52 w/e 29 March], due partly to concerns around sugar. "One of the key challenges that will continue to face the sports & energy drinks market as well as wider soft drinks is defending against the effect of the sugar debate in the media," says Kantar analyst Rachel Knight.

Price

New flavours such as the Red Bull Editions range (launched in 2013 and joined by a Tropical flavour in February) have helped the big brands grow at the expense of cheaper own label (down 10.6% on volumes down 9.4% according to Kantar) and budget brands, but so has keeping a keen eye on price.

Partly as the result of a 400% increase in use of featured space promotions (see right) and the introduction of price-marked packs across the portfolio, Red Bull's average price has dipped 2.1% in the past year [IRI]. Monster and Relentless have seen heftier falls in average price, of 4.5% and 6.7% respectively, driven partly by the introduction of PMPs.

Lucozade, which dominates the market with sales worth £462.6m, has achieved growth of 0.8% across its portfolio, although volumes have dipped 2.5%, with its core Energy line-up performing strongly. The brand attributes some of this to the introduction of 79p PMPs in 2014, which it says drove an uplift of up to 70% in unit sales of individual flavours. The brand re-introduced PMPs to convenience retailers in March for variants including its new Lucozade Energy Grafruitti and Lucozade Sport Mango & Passion Fruit.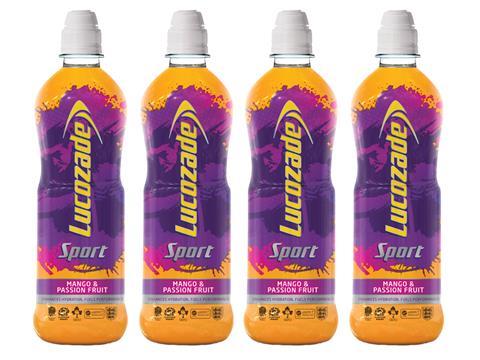 It's going to take more than PMPs to realise Red Bull's goal of growing the overall sports & energy drinks market by £600m within the next five years, however. In May, the brand set out its 'vision' for the future of the sector. While Red Bull's approach includes the launch of limited-edition cans featuring artwork promoting its own Air Race championships, multipacks and PMPs, the growth will be driven by a fundamental shift in its marketing strategy, pushing the idea of 'positive' energy by linking energy drinks to studying, working and driving.

New ingredients could also pay off. The formula for energy drinks has been pretty simple thus far - sugar, caffeine, and/or taurine. But with more and more brands moving towards lower-sugar variants, new players are moving in and offering benefits beyond the caffeine-energy continuum with ingredients perceived as being more natural - and established players are following suit.

Natural energy

For many brands it's no longer enough to say a product contains caffeine, for example; today a growing number are making reference to natural caffeine sources such as green tea or guarana in their marketing. And as drinkers seek alternatives to sugar for a more 'natural' and positive energy kick, the sweetener sucralose and B vitamins are replacing sugar.

Red Bull spent part of its £4.4m budget for traditional advertising space [Ebiquity 52 w/e 28 February 2015] extolling the benefits of Red Bull Zero, which is sweetened with sucralose and contains B vitamins. Its Zero Excuses marketing campaign helped add £6.4m in sales, according to the brand.

There is a host of smaller, functional drinks brands looking to redefine concepts of energy drinks too. Vivid Drinks added to its range of matcha green teas with an unsweetened ready-to-drink matcha green tea in March after Euromonitor research predicted the growth of naturally healthy ready-to-drink teas will be even stronger than energy drinks. The brand secured listings in Boots, which says the addition of a sugar-free variant helped the brand win the listing.

Little Miracles is also championing its 'energising fusions', which include ready-to-drink lemongrass tea & ginseng and white tea & cherry as a source of natural energy, while iPro Sport claims it is the only brand in the market making isotonic sports drinks using stevia, an ingredient the brand says is key to attracting lapsed shoppers back to sports drinks as consumers become equally concerned about the use of artificial sweeteners.

"According to Mintel research, 72% of consumers are interested in sports drinks made with all-natural ingredients," says Lisa Marraffa, marketing director at iPro Sport. A recent poll for The Grocer supports this, with 51% of respondents saying they would describe carbonated soft drinks containing artificial sweeteners as 'unhealthy'.

This new breed of sports & energy drinks includes those made with water drawn from trees. "Tree water is naturally rich in rehydrating electrolytes and an abundance of energy giving and recovering nutrients, meaning many consumers are now reaching for one of these instead of a high sugar alternative," says Alicia Cooper, brand manager at Drinkmaple, which launched its 100% natural pure maple water in the UK in January.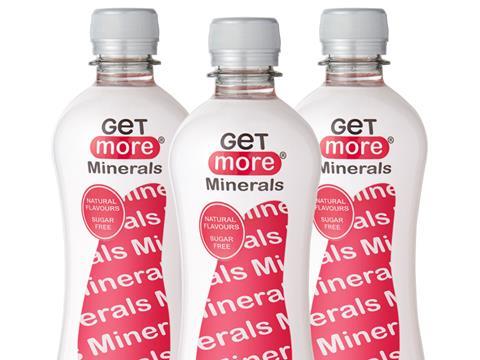 The opportunities for brands that can convince drinkers their products aid performance or recovery in sports are huge. Kantar's analysis suggests sports drinks have been the biggest drag on the market, with value down 10.2% on volumes down 8.3%, with drinkers migrating to bottled and even tap water.

Functional claims might help sports drinks recover, but brands will ignore the thorny issue of sugar at their peril. And it's not just about cutting the stuff, says Lucozade Ribena Suntory's Thomas. "The challenges of obesity will remain at the top of the agenda. The debate should also capture areas such as exercise and education - no single ingredient or product alone causes or can solve obesity."

It's a valid point, although most Brits appear to think energy drinks take a heavy toll on the nation's health: 47% support the idea of a tax on energy drinks, making it the most popular target for a 'fizzy drinks tax', according to Harris Interactive research; 38% support a tax on sports drinks. And as mentioned above, the majority think sales of energy drinks to under-16s should be banned.

But so far this appears to have little impact on how retailers approach the category. Morrisons won't be continuing a trial ban on energy drinks sales to kids. Nor is there a need, believes CCE general manager Leendert den Hollander, who said in March that CCE's energy drinks appeal to older drinkers. Future growth relies on innovation: "The key thing is choice. Energy drinks should appeal to everybody. In simple terms, it's about bringing 'new news' to consumers."

So long as, it seems, that news includes lower-sugar NPD. Otherwise, the criticisms against the sector will continue to mount.
Energy drinks performance analysed by Kantar Worldpanel
The sports & energy category has declined slightly. While this echoes the total soft drinks market (-1.1% value), it is in contrast to the previous year when it enjoyed both value and volume growth.
Prices have risen 2.2% in the past year, driven by energy alone. The increasing share of more expensive brands such as Red Bull, the declining share of own label and the rapid growth of new, more expensive brands such as Weetabix has also contributed to the increase.
Brands are in value growth, which is restricting the effect of own label's 10.6% decline. Branded sports & energy gained £1.4m through shoppers switching from own label.
Aldi enjoyed 3.6% value growth of its own-label range. Cheaper brands like Monster and Emerge also performed well.
Relentless Mango Ultra
Launched: February 2015 
Manufacturer: The Coca-Cola Company
It looks like a full-bodied energy drink, but it's not. With research by CCE showing energy drink shoppers prefer low-calorie messaging to feature less prominently on pack, Relentless Origin Ultra became the brand's second fastest-selling product when it was repositioned and relaunched in 2014 with just a small nod to its zero-calorie credentials. Now CCE has added a mango flavour (rsp: £1/500ml), chosen after research by the brand revealed mango had the widest appeal to its target consumers.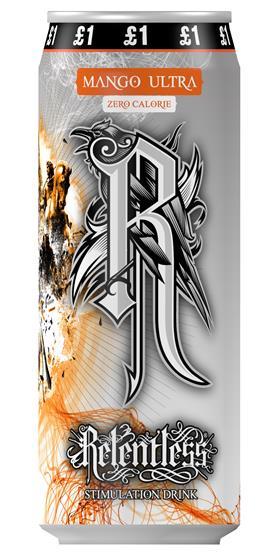 Lucozade Sport Mango & Passion fruit
Launched: March 2015
Manufacturer: Lucozade Ribena Suntory
With Lucozade Sport in triple-digit value growth, the range has been expanded to include an exotic mango & passion fruit flavour (rsp: £1.06/500ml). With a busy sporting summer ahead, including the Rugby World Cup, the latest NPD is being supported by a £9m marketing spend including TV and digital ads as well as sponsorships.

Mega Monster
Launched: January 2015
Manufacturer: Monster Energy Co
CCE is tapping consumers on the go with a new format of its Monster Energy green can: a resealable version in the form of Mega Monster (rsp: £1.59/553ml). Coca-Cola Enterprises says it has added 10%-15% incremental value each year since launch in the US, and in South Africa it has become the second bestselling Monster line.