There's a glow about skincare as a growing demographic tries to ward off the effects of age with increasingly premium products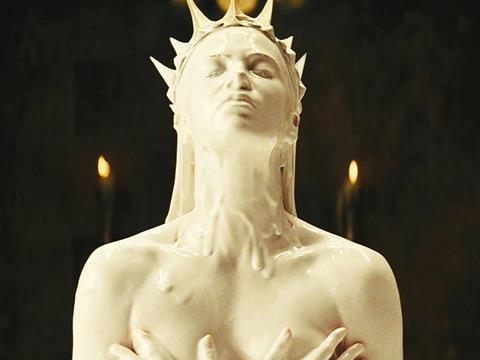 The search for the fountain of youth is picking up pace. As more and more consumers look for that eternal glow, the skincare sector is flourishing. It's not that consumers are buying more of the stuff - volumes are relatively flat at +0.5% - but when they do buy, they are willing to splash out more. Average prices were up 1.7% across the skincare category, pushing up value by 2.2% to over £1.2bn [Kantar Worldpanel 52 w/e 31 December 2017]. It seems no expense is spared when it comes to our skin.

So what's driving this boom? Is it down to more premium products, or are Brits just ­taking better care of themselves?
Looking for the print version? Download the PDF of this report
---
The growth is partly down to demographics. "With an ageing population the demographic landscape is changing and with that comes growth potential for the sector," says Chris Barron, vice president of personal care at Unilever UK and Ireland. "We know that ageing skin is the number one trigger for UK women to start buying health and beauty products."

It is perhaps no wonder that so many of us are reaching for the anti-ageing cream when billboards are plastered with ever-younger faces (see Dior casting 25-year-old Cara Delevingne as the face of its new anti-ageing range). But there's more than just the quest for eternal youth at play. There are also plenty more options available for keeping our skin in tip-top condition.

Brands have been pushing innovation to tempt shoppers to part with more cash, pushing up average prices by 3.7%.

Micellar water is a prime example. Apparently a long-held secret of Parisian women, brands only recently introduced this make-up-busting solution to the UK. Over the past year, it has really taken off. "Micellar water has been drawing in new customers, with six million shoppers purchasing a product in the past year, just under one million of whom were new to the format," says Barron.

Advancements in the make-up category and the influence of social media trends have been key in this movement, says Charlotte Blanchard, general manager at L'Oréal. "As consumers become more sophisticated with their make-up, they are becoming more demanding with their make-up removal, so it's the perfect time for products like micellar water to flourish." The same goes for the other growing category of face masks, she says. "Instagram has made these huge as they are so visual and make for some great content, but increasingly women are buying into them because they provide a quick hit of skincare, without the investment in a ­multi-step regime."


Indeed, Unilever estimates 1.4 million more shoppers purchased a face mask in 2017. Thanks to a wave of innovation, there are plenty more options to choose from, including the growing trend for sheet masks. Simple launched a range of sheet masks in autumn 2017 and Garnier has gone the same way with a range of 'tissue masks', including one with charcoal (see p49) designed to hydrate and purify. Although not widely available in retailers, high-end Korean brand Skimono shows where the future is going: its range includes serum-based, bio-cellulose masks in anti-ageing, intense moisture and after-sun formulas.

Yet as Skimono may find out, getting shoppers to splash out on suncare may be trickier. While shoppers have happily traded up to premium branded skincare, the opposite is true for sun lotion. Customers have flocked to cheaper own-label lines, causing branded volumes to drop 0.9%.

The desire for a bargain is evident from where consumers are spending their money, too. Bargain stores saw an 18.7% rise in value sales of beauty and suncare, and Wilkinson was up 10.2%.

In an effort to regain shoppers and compete with own-label prices, suncare brands dropped average prices per pack in both sun protection (down 2.2%) and aftersun (down 1.8%). Yet they are also taking a more proactive tack by focusing on innovation.

Suncare brand Calypso, for one, is promoting its 'Every Day is a Sun Day' message this year by expanding its range of single application products to include tan extender Once A Day Tan and Protect in SPF15 and SPF25 formats in April. The new products come hot on the heels of the launch of its Press and Protect product last summer, created to dispense the precise amount of sunscreen needed. Hawaiian Tropic is also looking to shake things up with the February launch of Duo Defence, a two-strong range of SPF15 and SPF30 sun lotions aimed at city dwellers, with an anti-pollution layer 'infused with powerful antioxidants'.

And it's not just about the adults. "There has been a lot of innovation in products for children in particular, whose skin mums really worry about and are therefore willing to spend a bit more on," says Elizabeth Finn, managing director of brand consultancy Cowan London. Shoppers are less likely to scrimp on kids' formats, and can be persuaded to spend more on convenient options like trigger sprays or roll-ons, or new formulations like Ambre Solaire's Anti Sand sun cream or Wet Skin Lotion," she says.

Finn believes this willingness to splurge on children's products could extend to adult ranges, too. After all, customers are willing to pay a premium for beauty products that offer UV protection. So why not pay a premium for suncare? Cowan London says it is down to positioning. "Consumers put more trust in their beauty brands for anti-ageing benefits. As sun protection becomes increasingly part of consumers' daily beauty regime, we can expect to see more mainstream beauty brands innovating in this area."

Yet suncare brands are the ones with the expertise to deliver high-quality protection. Many consumers are turning to higher SPF products, says Kantar analyst Sarah Boistelle, while 0-15 SPFs are increasingly being abandoned. And this is where there is opportunity for brands, says Anthony Biles, founder of brand consultancy Biles Hendry. "Skin cancer awareness and the importance of sun protection is moving from summer-holiday quick-hit to a more substantial part of consumers' personal health and beauty regimes. The perception that a more expensive product is likely to work better is helping brands claw back some of that market share."

Several brands have developed their SPF40+ ranges in response, justifying higher-than-own-label prices with additional benefits. Garnier Ambre Solaire, for example, launched Sensitive Advanced Protecting and Hydrating Face Mist last February with SPF50 protection that can be worn over make-up or applied on the go.

So value own-label brands had better watch out: as shoppers spend more on their skin, it could be suncare that's next in line for some premiumisation. And it will be the turn of brands to have their day in the sun.
---
Innovations in beauty & suncare
(click or tap pictures for info panel)