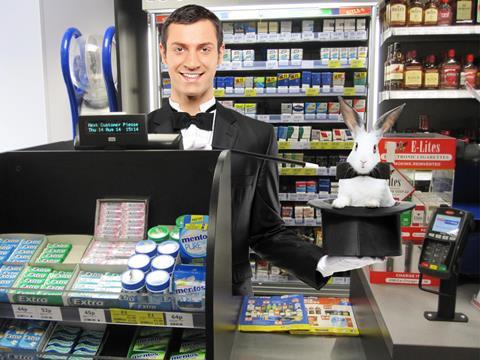 NCS: need to know
What: National Convenience Show
When: 20-22 April
Where: Birmingham NEC
Why: Packed with exhibitors, this year's NCS has all the resources that small independent retailers need. Visitors will be able to see what's new from big names including Heineken, Kerry Foods and General Mills, and find the latest in display kit and business services. Workshops and events at the Retailer Hub feature speakers including Shell's food and coffee supremo Markus Hofmann and David Forkan of Gandy's. In the Digital Zone, advisors will guide retailers through the practical and strategic aspects of social media. National Convenience Show is co-located with Farm Shop & Deli Show and The Forecourt Show, access to which is free for NCS visitors. To register, visit http://www.nationalconvenienceshow.co.uk/
Convenience shopping is thriving, but indies have a fight on their hands. The Grocer's Grocery Retail Structure 2014 shows a 1.8% growth in overall c-store numbers as symbol groups, co-ops and the mults continue to think small. But while 451 convenience multiples opened last year, almost 200 independent c-stores shut up shop permanently.
So what tricks can the indies pull out of the hat to add a touch of magic to sales? Independent convenience retailers will be heading to the National Convenience Show, at Birmingham NEC next week to find out.
With 180 exhibitors from areas including technological solutions, food and drink brands, retail equipment and alternatives to smoking, there will be plenty of innovations that could help give single-store convenience operators a leg up with the right kit for the job.
With 'food to go' a major area of focus for convenience customers, smart retailers will be looking to meet that need. "We've identified 'meals for tonight' and 'food to go' as meal occasions that are the growth areas in convenience stores," says Louise Howarth of Him! Research and Consulting.
"The key messages are community, partnership and keeping your offer relevant"
At the Stone Willy's Pizza stand, the halogen light-heated Mom's Fryer will be pumping out fries made without oil, part of the food to go offer the franchise has been installing in c-stores since its return to the sector last year. Will Robinson of Stone Willy's says: "It's a very small Danish oven that cooks fries in about two minutes. There's no smoke or smell, no wastage, and it takes up little space - it's 16 inches wide - so it's very safe. They cost between £3 and £4 a day, and people are doing over 100 portions of fries [sold at around £1.50] a week."
It's no wonder interest in 'food to go' is rising across the sector, adds Robinson. "The professionalism that's coming down from the big boys to the small stores is so prominent now that independents can't afford to just have three or four badly made sandwiches," he says. "In a lot of stores we go into, there's also a sandwich offering with Delice de France or a Costa Express coffee machine."
With chilled convenience playing a strong part in the dynamics of food to go, retailers will also be able to catch up with recent changes to chilled delivery business Kerryfresh, which serves over 11,000 c-stores. Now owned by Fresh to Store after a management buyout, it is introducing a new catalogue and 100 new products with more price-marked packs. A new ordering system also includes online and mobile app options. Fresh to Store MD Darren Hayes says: "Online and app ordering will make the whole Kerryfresh 'mobile cash & carry' service even more instantaneous for retailers. They could have fewer gaps in the chiller, especially during busy periods."
Also in chilled, Exhibitor Big Skies, for example, will be showcasing its POP shelf, a pull-out platform designed to enable fast, effective stock rotation in refrigerated cabinets. "It's an extending platform built within the profile of the chilled shelf, so it doesn't take up any more merchandising space in the fridge," says a spokeswoman. "It's a straight swap for your existing shelves and pulls out to give extra working space to help with rotation and reduce wastage." The shelves are currently on trial with larger retailers.
Big Skies will also be exhibiting its facers, already rolled out in Tesco wine departments and some front-of-store drinks and food-to-go fridges. The metal channels simply sit on shelf and can be pulled forward for easier stocktakes and facing up. "For small stores and independent traders that have a high turnover of drinks, they make keeping ­everything tidy a minute's job."
Tough competition
Competing against the research, strategy and stats the mults are able to pour into their small formats is a challenge, but it's one the experts at NCS have taken on with a packed programme of masterclasses on the art of effective convenience retailing. Over the three days of the show, the Retailer Hub will host events, discussions and workshops to help shopkeepers plot routes to growth by identifying and building on their strengths and points of difference.
James Lowman, CEO of ACS (which is holding its annual summit at the show) and member of the Future High Streets Forum, will be discussing the challenges facing high streets and how c-stores can respond. "The key messages for independent convenience retailers are about community, partnership and keeping your own offer relevant," he says.
"Meals for tonight and food to go are the meal occasion growth areas in convenience stores"
"Community is about playing a deeply engaged role; more than having a collection tin on your counter or working with your local football team. It's about linking to schools, the police, other retailers, connecting to local people about their concerns and challenges, and trying to help tackle issues in their community. Pop down to your local school and say 'if you're running a business studies course we can come and talk about running a business; if you've got sports days we can give you some water.' Things like that can change the perception of the store."
Joining local partnerships can reap solid rewards too, he says. "Finding your local high street or area partnership and working with it can make a lot of difference. They might be running events for that area, improving the environment with street furniture and ­landscaping, doing some joint marketing, working with the council on parking policy.
"You can get engaged with and support those partnerships, which can make a lot of difference. You're helping to create a local environment that is better, and that means more people will stay there and spend their money there. You and other businesses will benefit."
The more engagement, the more you know your customer, which is essential for acting on Lowman's final piece of advice. "Make sure your offer's relevant," he urges. "Community and partnership is fine if you've got a good shop; you've got to make sure you're providing the products people want locally, and you're meeting a community need. What's your services offer, are you doing internet delivery, collection and returns? Have you got an ATM? What is not provided by other people, where are there gaps for you to move into?" The opportunities will vary locally, but thanks to the encroaching mults the gaps available to move into are getting fewer and farther between. Time to get a move on.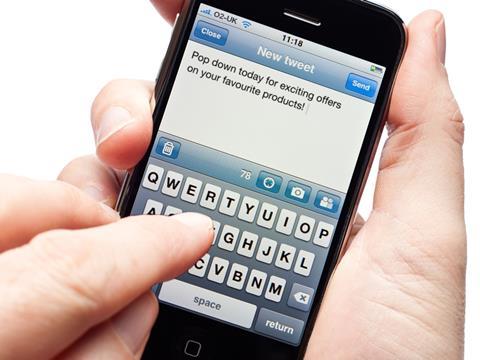 Why c-stores must think smart with social media
Thinking about going social? You should be. Used well, social media can offer instant, valuable customer feedback, enhanced loyalty, higher footfall and the chance to compare notes with other retailers.

As part of the Retailer Hub, NCS's Digital Zone will provide practical sessions and drop-in advice on how c-stores can create an effective social media presence.

Peter Doyle, founder and CEO of SocialRetail Group, will be dispensing tips for social media success at his Retailer Hub workshop. A specialist in Twitter for shopkeepers, he says: "When you're looking for new customers and improved engagement with existing ones, it's really powerful. In 2009 I worked with an offline bookshop with thin margins. By training the two owners to connect on Twitter, they saw a 5% sales uplift. There are three success points: engagement, footfall and cash in the till. It normally happens in that order, sometimes within one tweet." He adds: "With medium retailers we've seen a visit to the store in eight days, and a purchase during that."

To make the most of social media you've got to think smart, says Doyle. "Social media is a conversation tool rather than an advertising or sales tool. Retailers can't just tweet offers, they have to contribute to the local community. Once they've got contributions to local conversations established, they can start to innovate, for example crowdsourcing new ranges."

Social media conversations follow in the footsteps of the chats with storekeepers of old. Alexandra Hill of Norwich City College's Retail Skills Academy says: "Are you a chain store or can customers come in and have a nice conversation with the same person every Friday? What's your shop's personality? The more personality the better. The public say the high street isn't what it was, that there isn't that relationship: well, here's our opportunity to build it back a bit."
Chupa Chups AirHeads chewy candy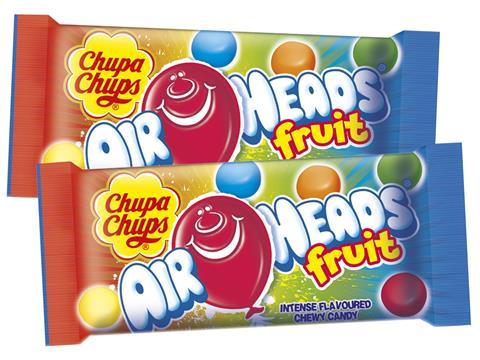 Launching: April 2015 
Manufacturer: Perfetti Van Melle
Convenience customers who haven't been convinced by the anti-sugar brigade have something new to chew on from global confectionery and chewing gum manufacturer Perfetti Van Melle. These powerfully flavoured chewy fruit sweets are being sold in the UK under the Chupa Chups brand. They are packaged in a 50g aluminium foil bag, which includes lemon, blueberry, strawberry, apple and orange flavours, at an rsp of 60p. In other markets, AirHeads is a standalone brand.
Cornershop app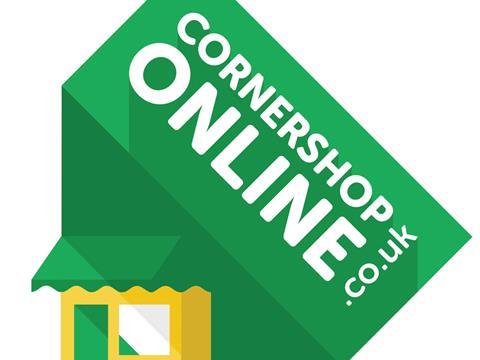 Launching: at the show
Manufacturer: Cornershop Online
Cornershop Online's new mobile app enables shopkeepers to manage promotions and social media content. It also provides a simple way of establishing a customer loyalty scheme, with retailers able to select a stamp system, percentage back, points or another customised option. Shop customers are provided with directions to stores.
Bulmers Cider Zesty Blood Orange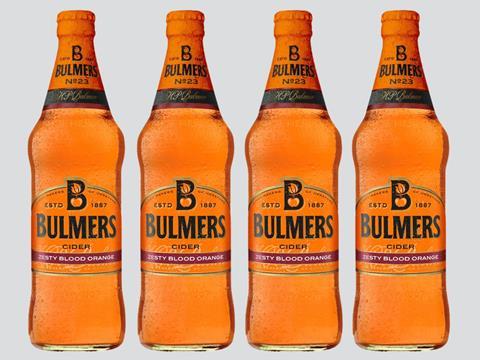 Launched: March 2015
Manufacturer: Heineken
The UK's first blood orange cider variant is the latest flavour in the Bulmers Live Colourful range, replacing Pressed Red Grape. With modern cider struggling against premium brands, the 586ml Zesty Blood Orange (4% abv) is a bid to capitalise on the trend for flavoured cider and bring back growth.
Tribal Candy Sticks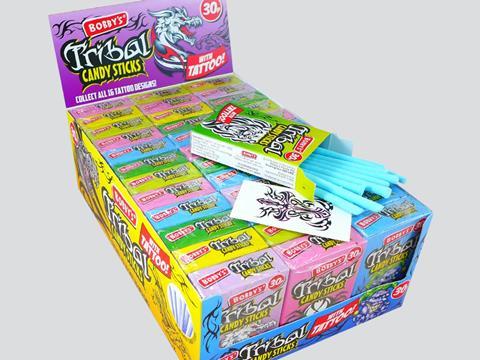 Launching: April 2015
Manufacturer: Bobby's Foods
With pocket money collectables a bestseller for Bobby's in the form of its Spider-Man Candy Sticks, its new line has 16 different temporary tattoos to collect in boxes of blue raspberry flavour candy sticks. The Tribal sweets are designed to appeal to both genders and are displayed on counter in boxes of 36 (rsp: 30p/18g).