There's treasure hidden within these fair isles. Like maps of days gone by, X marks the spot but booty hunters nowadays won't find jewels and doubloons; they'll discover aged beef, fine whiskey, unique breads, mature cheese and a wealth of other award-winning produce.

In fact, Northern Ireland won 160 Great Taste Awards in 2015, with Charles Campion, restaurant critic and occasional MasterChef judge, effusive in his praise for the "spectacular" NI produce.

"Northern Irish food and drink has been one of the best-kept secrets for years," says Bob Brown, group promotions and PR manager at Tayto Group. "There's a lot of quality brands people have never heard of and it's about time we started shouting about them."

Happily the industry's efforts are now being recognised. Fortnum & Mason is celebrating Northern Ireland's finest fare with a fortnight-long promotion in May, and in October the BBC Good Food Show is appearing in Belfast for the first time as the government looks to capitalise on growing interest in its speciality produce.

It's declared 2016 the 'Year of Food & Drink', with events being held throughout the year as well as special themes for each month from 'breakfast to love local' as well as 'brew & distilling'. The campaign forms part of the Agri-Food Strategy Board's growth plan for the industry, which is hoping to improve sales by 60% to £7bn by 2020 and increase sales outside the area by 75% to £4.5bn.

"This is an opportunity for us to showcase and promote Northern Irish food," says John Hood, director of food & tourism at Invest NI, a government regional development agency that helps to grow the local economy. "The focus for us, however, is much more about exports outside Northern Ireland. We only consume about 27% of the food and drink locally, 43% is exported into the Great British market and a further 16% into the Republic of Ireland."

Europe and the Middle East import the majority of the remainder. Some may question why Ireland, despite being connected by land, is a less important market than Great Britain. Currency plays a part in this, as does the fact the GB market is substantially bigger than Republic.

"The fast supply chain of the major multiples allows us to deliver fresh bread daily so from a supply chain point of view we're as competitive going to Rugby or London as we are going to Dublin or Cork," explains Michael Murphy, chief executive at Irwin's Bakery (the Warburtons of the province). "The southern market also suffers from overcapacity in terms of bakeries so we have to offer something different. With our soda breads and potato products we offer a point of difference in Great Britain."

The local presence of British mults, such as Tesco and Asda, also helps, allowing for the development of relationships as well as a testing ground for new launches.
Northern Ireland's Year of Food & Drink celebrates pure quality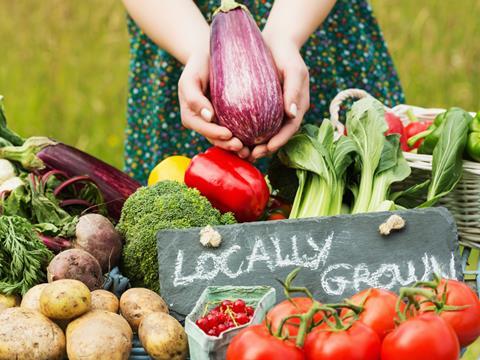 Northern Ireland is a haven for food and drink with its endless green acres, strong agricultural heritage and famously fickle weather - all helpful in producing world-class goods.
From breads and whisky to succulent meat and seafood, Northern Ireland has a lot to shout about and this year it intends to. Hoping to secure its reputation as a foodie destination, the province has proclaimed 2016 the 'Year of Food and Drink', dedicating 366 days to the celebration and enjoyment of its edible jewels and delights.
"Agrifood remains critically important to the Northern Ireland economy and that is one of the reasons our previous minister decided to name 2016 the Year of Food and Drink. This gives us an opportunity to promote Northern Ireland's pure natural quality message," explains John Hood, director of food & tourism at Invest NI. "We want to make people aware of our food heritage, get them to experience the local food such as potato bread and love it so much they seek it out when they get home."
Every month has a new theme allowing producers and suppliers to shine with a key focus on the traditions and heritage ingrained in the industry.
The celebration kicked off with breakfast month in January with, for example, Seas, Rivers & Loughs celebrated in July, followed by Love NI Meat in August and Harvest in October. Christmas & Premium Foods is given a turn in the spotlight in December. These will all be supported by local events including competitions, awards and conferences.
At the launch first minister Arlene Foster said "the importance of the Year of Food and Drink 2016 cannot be underestimated and I am right behind everything this initiative is setting out to do," said at the launch. "I believe it will be a great success and will make a huge contribution in the drive to grow Northern Ireland tourism to a new level, while driving all-important exports."
Demand from Asia

Britain isn't a guaranteed safe haven though, meaning suppliers are increasingly looking further afield. "We're very heavily dependent on the British Isles," says Hood. "Whilst that can be a strength, the retail nature of the GB market is extremely tough so the challenge for us is about profitable sales. There's no point in increasing our turnover if profitability isn't growing at the same rate."

China presents a huge opportunity, Hood adds, though there are barriers that can make things tricky. Nevertheless, some companies are making headway.

"A key focus for us at the moment is China, particularly for our biscuits. It's all about provenance, food safety, quality of food and heritage - the Chinese love our story of being a family business that's 100 years old, the myths of the Giant's Causeway and rolling green fields," adds Murphy.

"The trade barriers are coming down and the people we are dealing with are coming to Northern Ireland to source products but it's very much a value-added market. There's an affluent middle class there who are prepared to pay more for imported goods."

In November 2015, Irwin's secured a six-figure deal with China Merchant Food, the food division of the state-owned China Merchants Group, to supply a range of premium Irish biscuits created specifically for the Chinese market. The deal will see 500,000 packs a year of Irwin's new biscuits - which includes All Butter, Oat Honey & Raisin and Shortbread - stocked in stores across China.

Mash Direct is meanwhile exploring the Dubai market after it was opened up to it through work with Invest NI and the Sial trade show. What originally started as an ex-pat market has blossomed. In a bid to meet increased demand, the fresh produce company invested heavily last year to double square footage and increase output at its manufacturing facility threefold.

The Asian market also has a growing appetite for whiskey - so much so a £3m trade fund was set up last year by members of Single Malt Club China to allow whisky connoisseurs to invest in some of Scotland's rarest drams. Irish whiskey players are hoping to tap into this demand themselves.

"Irish whiskey benefits from a longer history and heritage than bourbon and a more contemporary social image than Scotch," says Colum Egan, master distiller at Bushmills, Ireland's oldest whiskey. It's also eyeing the American market for growth. "We have just launched a new campaign in the US for Black Bush, which has been an untold secret of ours over in the UK. We're excited to be able to take that to the US for a younger, millennial audience to enjoy alongside a broader American whiskey market."
Fivemiletown Ballyoak

Manufacturer: Dale Farm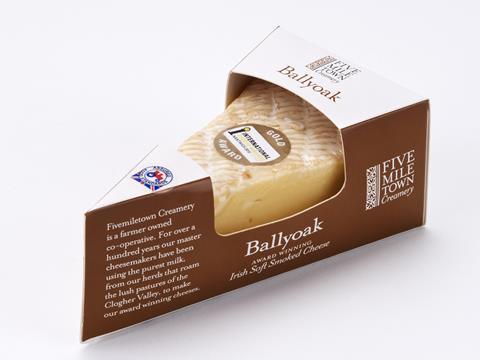 Brie's heritage may lie in France but Dale Farm is out to prove the Irish can match, if not better, French efforts in cheesemaking with its Fivemiletown Ballyoak. As one of only three products from Northern Ireland to claim the revered three stars at the 2015 Great Taste Awards, this is the cream of the crop of Northern Irish cheese. It is handmade, slowly smoked in a kiln using foraged oakwood from the Forest of Caledon, allowing plumes of aromatic smoke to infuse flavour into the soft cheese.

Brown Soda Loaf

Manufacturer: Genesis Crafty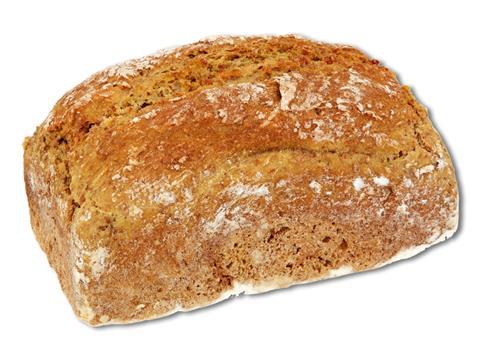 Bread is big business in Northern Ireland, from traditional potato farls to wheaten loaves. But there is one loaf that stands above the rest: Genesis Crafty's Brown Soda Loaf produced for SuperValu, another three star winner at the 2015 Great Taste Awards. Genesis Crafty took home a total of 11 stars for its products, including Almond Bakewells, Toaster Wheaten and Mini Sultana Scones.

Wild Sika Venison French Rack

Manufacturer: Baronscourt Estate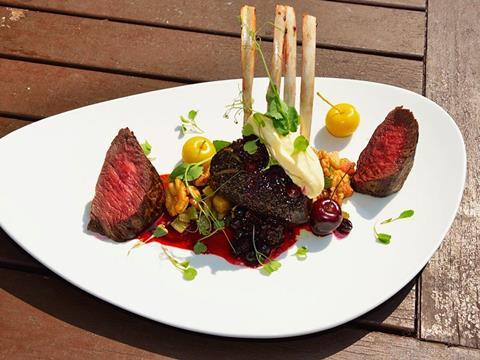 The third and final Northern Irish three star winner, Baronscourt Estate's Wild Sika French Rack was described by one judge as "faultless!". The Japanese breed freely roams forests and woodlands across the province. Once slaughtered, the venison is prepared at an EU-approved game handling facility before being supplied to Fortnum & Mason.

Gluten Free Blueberry Muffin

Manufacturer: Rule of Crumb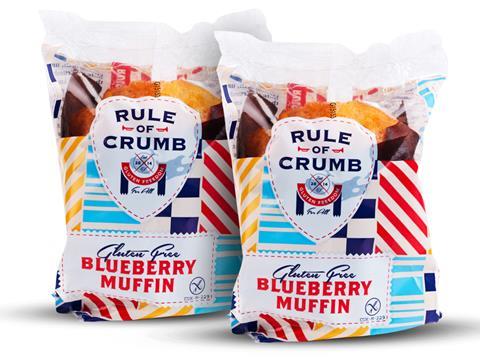 Gluten free continues to boom but what is becoming increasingly clear is consumers don't want to compromise on taste. Luckily, with Rule of Crumb's Gluten Free Blueberry Muffins they won't have to. The frozen thaw and serve treats walked away with two stars at the Great Taste Awards while its Gluten Free Cornflakes and Gluten Free Part-Baked Roll were awarded one each.
Meat supplier Moy Park has been steadily growing its presence outside Northern Ireland through strategic acquisitions such as GW Padley Poultry and Dove Valley in 2004, and was itself acquired by Marfrig and is now owned by Brazilian meat packer JBS, which has helped it to look further afield. And though provenance is still "extremely important" in the fresh meat category, says UK and Ireland director Alan Gibson, "it is not enough.
"Ensuring the highest levels of welfare are consistently maintained is what drives our team." That's meant significant investment, including £20m at its fresh primary processing facility in Dungannon and £4m at Craigavon where the ready-to-eat chicken products are produced.

Though Moy Park is reasonably well known brand, it's relatively rare for a Northern Irish brand to make it on the mainland. (As well as Irwin's, Mash Direct and Bushmills, others from Northern Ireland include WKD and porridge brand White's, while fast-growing bagged snacks brand Ten Acre - though based out of Manchester - has its own dedicated manufacturing plant in the province.)

The lack of brands partly reflects the insular nature of the economy during the 'Troubles'. But Northern Ireland is also primarily agricultural, and the vast majority of products (as in the case of Moy Park) is as a component or ingredient. Glanbia Cheese, which claims it's Europe's largest mozzarella producer, works many well-known foodservice outlets, branded and own label players to provide cheese for pizza, for example.

Despite not being a consumer-facing brand, Glanbia also believes provenance is important to its customers. "Our provenance certainly helps us in the UK market as there has been a growing push to buy British so obviously we play into that theme in the UK," says Glanbia's CEO Paul Vernon, highlighting its two manufacturing sites in Llangefni, Wales and Magheralin, Northern Ireland. "Once we go outside the UK we sell on the provenance of Northern Ireland, the traceability systems we have in place, the food quality and the fact that we're dedicated to this sector, have been for many years and continue to invest behind our customers' growth."

Another active but mostly silent brand in the GB market is Tayto. On the mainland it specialises in own-label crisps and snacks for the multiples, but its Tayto, Real and Mr Porky brands are well-known brands in the province. Indeed Tayto - which is celebrating its 60th anniversary this year with limited-edition lines and memorabilia - was "voted one of the top 10 icons in Northern Ireland along with the likes of Bushmills," says Brown.

But if Tayto's status as a brand hasn't really translated to the mainland, it's not a particular problem, especially since buying Golden Wonder in 2006. "Now we own Golden Wonder to try and establish the Tayto brand on the mainland would be like shooting ourselves in the foot because we already have crisp products there," says Brown. To make matters more complicated, there is another Tayto crisp brand, which hails from the Republic of Ireland.

But producers have to think beyond own label if they are to increase their presence and profits in Great Britain, especially with the economy so inherently reliant on one industry. "The importance of the agri-food industry on our economy cannot be overstated," says Invest NI's Hood, as this leaves players vulnerable to market fluctuations.
Irish whiskey looks to recapture spirit of 1800s success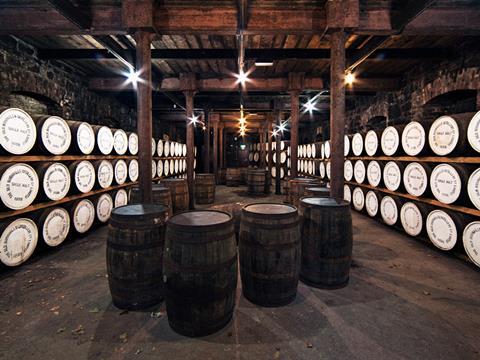 Like the song Whiskey in the Jar, which started life as an Irish folk standard before being covered by the likes of Thin Lizzy and Metallica, the Irish whiskey industry has seen many incarnations through the years. Irish whiskey ruled the world in the heady days of the 19th century, but by the mid-20th century the trade was brought to its knees as the Scots fought back. Distilleries were closed and prohibition shut down one of Ireland's biggest export markets.
"At one time there were over 1,000 distilleries in Ireland, which is where 95% of the world's whiskey was being produced. However, famine, war and prohibition took their toll and in the 1960s only two distilleries remained, of which Bushmills was one," explains Colum Egan, master distiller at Bushmills. "So, there is room to grow within the category as more and more people discover it."
And grow it will as the industry prepares to wave in a new era. "The Irish whiskey sector is set to invest €1.1bn by 2025. There are 26 new or proposed distilleries across the country, with annual exports of over €300m, up 220% since 2003," says Ross MacMathuna, director of Alcohol Beverage Federation of Ireland.
"Exports are set to double by 2020 and double again by 2030. The sector currently exports to 77 markets and aspires to grow global market share by 300% by 2030, from 4% to 12%."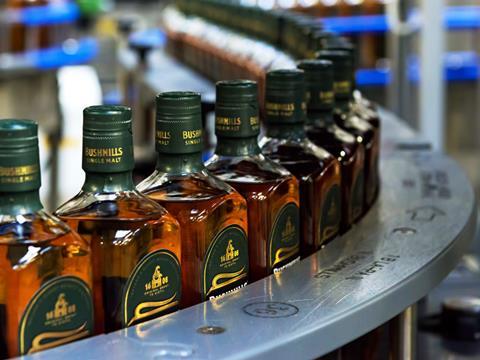 At the forefront of this revolution is Shane Braniff, owner of Echlinville Distillery, which became Northern Ireland's first licenced distillery in over 125 years in 2012. Braniff has been selling whiskey since 2005 when he started buying spirit from Cooley Distillery before its takeover by Jim Beam.
"We were let down by that acquisition as the policy of the new owners was to keep all the whiskey for themselves," he says. "Previously 75% of their business was selling to third parties."
This left a significant gap in the market, which Braniff believed he could fill himself. But, he warns, it's not easy getting a distillery up and running. "It's just spend, spend, spend for the first five years and you have nothing to sell for perhaps up to 10 years," he says.
That hasn't deterred him, and others, from pushing forward with their plans. Braniff estimates there will be another 30 distilleries coming online in Ireland over the next few years as they seek to fulfil the gap left by Cooley.
But Braniff warns this may flood the market. "Is there room for 30 more distilleries in Ireland? Yes, but over a 20-year period. Thirty in a five to 10-year period will be a problem. We have already been told by one airport in Ireland that it can't take our product right now because they don't have enough shelf space. There's another 20 distilleries lined up behind me that don't have any products for sale so where are they going to go?"
The demand for craft alcohol is another driving force for the emergence of new distilleries. But unlike UK craft brewers that were privy to the Progressive Beer Duty - allowing smaller breweries to pay less tax - there is no such system in place for small distilleries.
Braniff is keen for Echlinville to not be described as a craft whiskey, though, due to capacity. He prefers the term purist, with barley grown on the surrounding land destined for use in the whiskey. "We have been somewhat disadvantaged as we are trying to be as purist as we can. The reason not many people have heard of the Echlinville Distillery is we have been adamant that only products made here will carry the Echlinville name," he notes.
The first Echlinville Whiskey is set to hit the market later this year but as a three-year-old it will be more of a collector's piece until the rest of it is available in a few years' time. For now, Braniff is going to market with Dunville's - a heritage Irish whiskey he bought the rights to four years ago. He has already won a listing in Fortnum & Mason for it and is set to launch range extension Three Crowns shortly.
Bushmills, meanwhile, having been bought by tequila giant Jose Cuervo in 2014, is seeking to expand new occasions for its whiskey as it goes after the millennial market. "Irish whiskey is seen as a very versatile drink, so it's also a growing millennial drinkers' whiskey: it's good to sip/shoot, it's mixable, drunk in cocktails or drunk as a chaser with beer," adds Egan from Bushmills.
Adding value through innovation
Branded propositions can offer a way to lessen this, something dairy co-operative Dale Farm is well aware of. "Three years ago our best-performing product was butter, now it's our worst and it's that volatility that is making us strategically move away from commodity products - it is boom and bust type stuff," says Dale Farm CEO David Dobbin.

"Commodity products at the moment are not just the lowest returning, they're also the most volatile," he adds. "Farmers need consistency so what we're trying to do is to produce higher-value products such as branded consumer ones or nutritional products as well as moving towards own label and foodservice, which are higher value than commodity products."

With brands such as Dromona and Fivemiletown Creamery within the portfolio this focus has seen sales of consumer-facing butter and cheese double. NPD is also being shaped by it including the launch of Dale Farm Protein Milk, a fresh milk product with 50% more natural milk protein than standard milk, designed for the active consumer.

Dale Farm is also investing £65m across its sites, doubling its retail grated pack capacity plant, splashing out £25m on new cheese & whey facilities in Dunmanbridge and expanding cheese packing at Ash Manor.
Seaweed Butter

Manufacturer: Abernethy Butter Company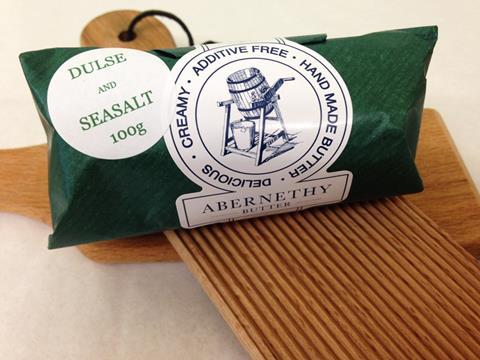 Freshly harvested Dulse seaweed from the north coast of Ireland is dried and added to Abernethy's handmade butter along with Atlantic sea salt. Abernethy is favoured by prestigious chefs such as Heston Blumenthal and Marcus Wareing as well as high-end retailers - it has listings in Fortnum & Mason and Fenwick's in Newcastle upon Tyne. After winning a Great Taste Award the company recently signed a distribution agreement with Delifresh in Bradford to grow sales in the north of England.

Rhubarb & Custard Ice Cream

Manufacturer: Morelli's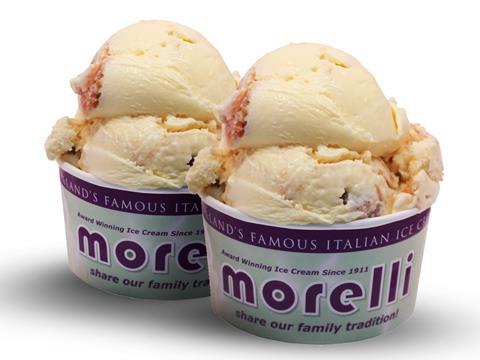 Creating Italian-style ice cream in Northern Ireland Morelli's scooped three Great Taste Awards in 2015 for its Rhubarb & Custard, Caramelised Hazelnut and Espresso ice creams. The former joins a range that already has listings in selected Asda, Tesco, Sainsbury's and Spar stores nationwide. Morelli's sources all its dairy products from Ballyrashane Creamery, also based in Coleraine.

Irish Barmbrack

Manufacturer: Irwin's Bakery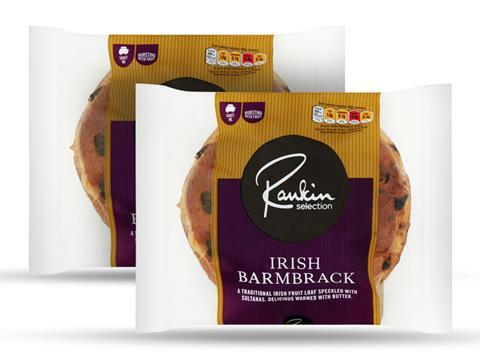 Part of the premium Rankin Selection range, this fruity loaf from Irwin's is a great teatime treat, especially when served warm and slathered with butter. The soft yeasted bread swirled with succulent sultanas, candied peel and a distinctive hint of ginger was one of three traditional Irwin's lines to be picked out in the Great Taste Awards along with Potato Bread and Irish Wholemeal Soda Bread.

Gold Rapeseed Oil

Manufacturer: Broighter Oils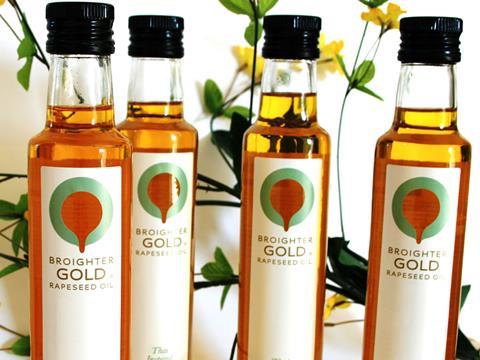 Gold by name and nature, Broighter was awarded one star in the 2015 Great Taste Awards for four of its Rapeseed Oils, including its original Gold Rapeseed Oil as well as those infused with garlic, black truffle & porcini and lemon. Available in 250ml, 500ml and one-litre bottles to the trade, the oil is cold-pressed. Broighter has even created a special edition of its signature oil with liquid gold flakes.
Differentiation
Irwin's, which is competing in the massively declining UK bread market, is also focusing on added-value products. "It's a challenging market at the moment with retailers reducing the size of ranges - just look at what is happening with Project Reset at Tesco," explains Irwin's Murphy.

"The products on the shelves have to work harder and must offer an alternative. Retailers will be asking 'does it drive value?' The answer has to be yes because price is not the common denominator. It is about the quality of ingredients in the product, enjoyment, taste and provenance, which becomes very important."

For Irwin's this means not trying to compete in the white sliced bread market. Instead it is offering speciality products under its Rankin Selection range featuring Potato Slims, Barmbrack and Fruit Soda Bread. The range resonates "particularly well" with Waitrose customers, says Murphy.

Irwin's is also finding a market for other distinctive breads. Irish Batch, called Nutty Crust in Northern Ireland, launched into Great Britain in 2014 with listings in Asda and Morrisons in the North of England. New Madeira buns smothered in jam and desiccated coconut called Joeys (short for the Joy Of Eating Yummy Stuff) have also gained listings in the mainland multiples.

Mash Direct has found Great Britain to be a particularly lucrative market. From small beginnings at St George's Market in Belfast the family-owned business has gained listings in more than 4,000 stores in Great Britain - an increase of 1,000 in 2015 alone -for its prepared veg range.

Northern Ireland offers a fertile environment for fresh produce, not least thanks to the climate. "The natural irrigation is a big benefit," explains managing director Martin Hamilton. "It always puts a smile on my face when we're asked by buyers what we do about irrigation. I say 'it's not irrigation we need - it's drainage'."

Mash Direct originally developed its product range as a way to reduce wastage and drive value, something it is still mindful of today. Recent launches include Vegetable Burgers; and Carrot & Parsnip Fries, while the brand recently announced all products had gone gluten free.

"It is absolutely critical to retailers they refresh their offering to customers and that's where NPD comes in," explains Tracy Hamilton, Mash Direct director. But with limited space, suppliers have to manage their ranges well. "Supermarket shelves aren't elastic so we've turned some of our products into seasonal ones."
The nature of the beast is crucial to great meat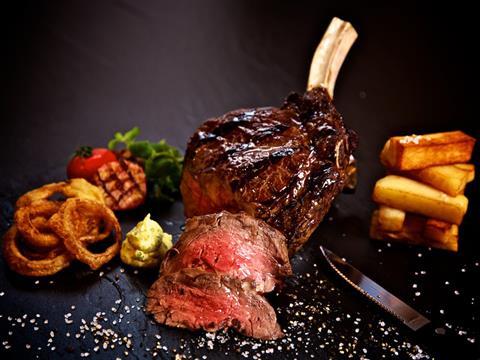 Peter Hannan has won loads of awards, working with renowned chefs Mark Hix (in London) and Michael Deane (in Belfast). So, what's the key to great quality end products? And what's he got cooking?

"We have tremendous raw materials, which are paramount," says Hannan, founder and owner of Hannan Meats. "If you don't have that to start with you're going nowhere."

Hannan has now partnered with 122 farmers producing 2,500 to 3,000 cattle this year. And his latest pride and joy is an outstanding piece of Glenarm Shorthorn beef seasoned with a crack of black pepper and a twist of Himalayan salt.

The search for the right beast, as he puts it, took time. He seized the opportunity when he was approached by farmers from the Glenarm Estate.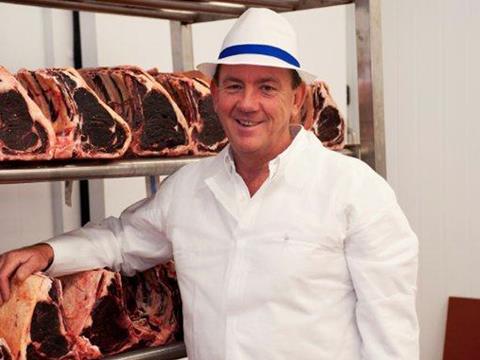 "Had it been anybody else that walked through the door - as many others had done - I would have said 'sorry we're not interested' because the Angus has been hammered black and blue by every supermarket, as has the Hereford," he says. "But we shared a passion to produce something great and I realised I would never have an opportunity to work with people bringing me raw materials like that ever again."

You've got to take a long-term view, he insists, and not be afraid to invest a lot of money on rearing quality bulls. "We pay our farmers a 10% premium because they have to do everything from birth to plate. And, we inspect every beast prior to slaughter. It's not that we doubt anyone but our beef is a lot fatter. Men would be afraid to fatten it as fat as we want it."

In May 2012 he built Europe's first salt chamber: a 12 foot high, four tonne wall of hand-cut Himalayan rock salt bricks that helps draw out the moisture and slowly season and sweeten the meat, allowing it to mature for much longer than 28 days without spoiling. Demand was so high he has since built another one six times bigger.
Awardwinning produce
One thing many of these Northern Irish products have in common is a growing collection of awards. Mash Direct's veggie burgers won a Grocer NPD award, while its Carrot & Parsnip Mash won a Great Taste Award. In fact, Northern Ireland won 160 awards at the Great Taste Awards last year, further adding to its reputation as a source of high-quality produce (it won over 200 the previous year), and leading to a number of new listings with major retailers.

This included nine awards for Dale Farm's products - including three stars for its Fivemiletown Ballyoak brie, as well as awards for its Whipping Cream, Spelga Greek Style Yoghurt with Honey and the Boilie Goats Cheese Barrel.

"We were almost under the radar so we use awards to prove that a product has legs. One of the big contracts we won came on the back of winning a couple of gold awards at the International Cheese Awards at Nantwich a few years back," adds Dobbin.

Another perennial award winner, Peter Hannan, founder and owner of Hannan Meats, also believes the awards are helping drive interest in what Northern Ireland has to offer. "There's humility in Northern Ireland that doesn't exist in a lot of places. People are doing something they're satisfied with but they don't go shouting and bragging about it," he says. "Things like the Great Taste Awards exposed that."

Hannan Meats first flew on to Fortnum & Mason's radar after being named the Great Taste Awards 2012 Supreme Champion Winner for its Moyallon Guanciale - an unsmoked, dry-cured pig's cheek.

"Our partners, including Fortnum & Mason, Mark Hix and so on, all share a passion for what it is we do. They have integrity beyond reproach so we know they're a safe set of hands," Hannan explains. "After going through the production there's nothing worse than putting it in the hands of someone who views it as a commodity. We've had pretty much every multiple bar one on these two islands at the door looking to be our partners, but we just wouldn't make good partners.

"We're not interested in killing 2,000 cattle a week and peeling skins off like bananas - that's not what we do," he adds. "The object is to make it as good as it can be and we'll worry about the price later. There are plenty of people who are happy to pay a little bit more for something that is a whole lot better. And if we could as an industry get our head around that we'd be a lot better off."
Hilden Halt

Manufacturer: Hilden Brewery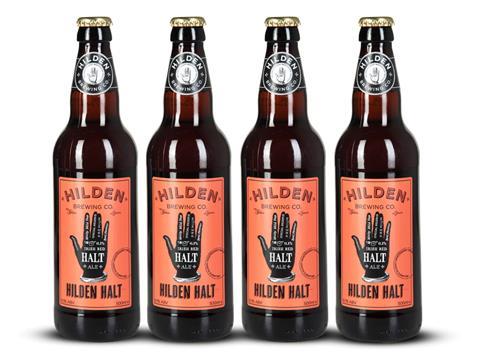 Three of Hilden Brewery's ales were awarded one star in the Great Taste Awards 2015, including Hilden Halt, which with an abv of 6.1% is one of the strongest in its portfolio. The premium, traditional Irish ale is said to have a malty, mild hop flavour and medium bitterness and is named after a local train stop. It joins a six-strong range that includes Belfast Blonde Lager, Headless Dog and Molly's Chocolate Stout, available by the bottle and on draught.

Belfast Brew

Manufacturer: Suki Teahouse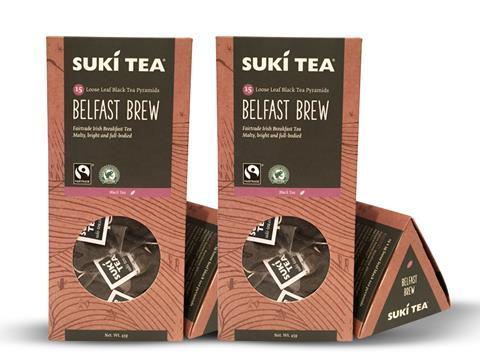 The team at Suki Teahouse are probably relaxing with a nice hot cuppa right now having racked up 10 Great Taste Awards in 2015 alone from the proudly named Belfast Brew to Nana Mint, Earl Grey Blue Flower and Chamomile. Its artisan flavours aim to inject some value into the struggling tea market. The enterprise has even worked with experts to cultivate its own tea in Northern Ireland.

Wild Elderflower-infused Cider

Manufacturer: Kilmegan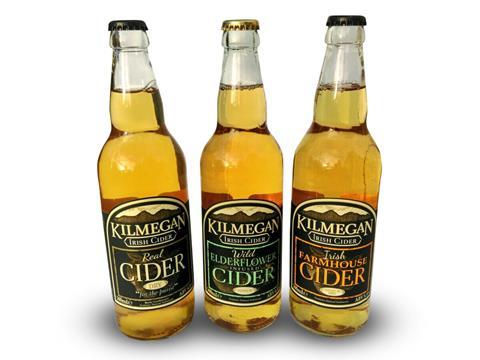 Flavoured ciders have blossomed in recent years, prompting brewers to seek out more unusual and delicious flavours. Kilmegan uses local wild elderflowers from County Down to infuse its 100% pure juice and unfiltered cider crafted in small batches. The company uses vintage apples and tends to steer clear of Armagh Bramleys favoured by some local producers due to their tartness.

AJ Pure Apple Juice

Manufacturer: Armagh Cider Company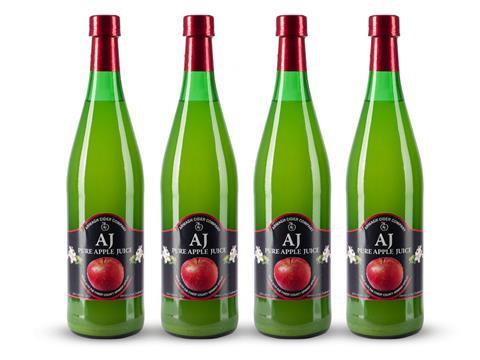 With consumers referring to orange juice as OJ, Armargh Cider Company hopes the same can be applied to apple juice or AJ. The juice - which received one star in the Great Taste Awards 2015 - is made from a blend of freshly pressed apples without the addition of additives or preservatives. AJ comes in two sizes: a 750ml glass bottle and AJ2GO in 250ml bottles for on-the-go consumption.
Fortnum & Mason
Fortnum & Mason has certainly got its head round that as it prepares to dedicate two weeks to the celebration of Northern Irish food and drink from 5 to 19 May. Products such as Hannan Meats' dry-aged Himalayan beef, Dunville's whiskey, Glenarm organic salmon and Abernethy butter already have a presence in the store but the promotion will see a further 20 products brought in.

"Fortnum & Mason have a strong food heritage. For them, it has to be good quality, pure and very much chime with their brand," explains Invest NI's Hood. "Northern Irish food and drink does resonate with them, which is evident as they're giving us this opportunity."

But there's still more work to be done on raising its profile. "We are starting to build our reputation but have a long way to go. We have got a lot of competition within the islands - our colleagues in the south have a very strong food offering as well, Scotland is the same and Wales is beginning to make a name for itself."

With all the activities that are planned, however, the hidden treasures that Northern Ireland has to offer surely won't stay hidden for much longer.