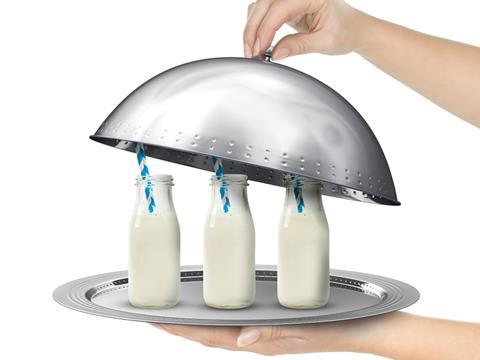 Watch out, fizzy pop. A new breed of soft drink is after your shelf space. And this is the antithesis of traditional carbonated drinks, with their high sugar levels and empty calories: nutritionally dense dairy drinks positioned as nothing short of a full meal in a bottle.
More often than not, the meal in question is breakfast. Launched in 2014, the Weetabix On The Go range is already worth £13.6m at the tills [Nielsen 52 w/e 8 October 2016] and has contributed £5.4m to the overall dairy drinks sector's £12.9m growth (that's 4.6% on volumes up 1.9%). Smaller breakfast brands are also flying. Fuel 10K is up 44.7% to £2.8m and Australian market leader Up & Go has seen sales almost triple to £1.3m.
Download the full report here.